His Holiness appoints Zhung Dratshang's Cham Gi Lopen Ghom
Choni Dema, Thimphu

Jul 26, 2017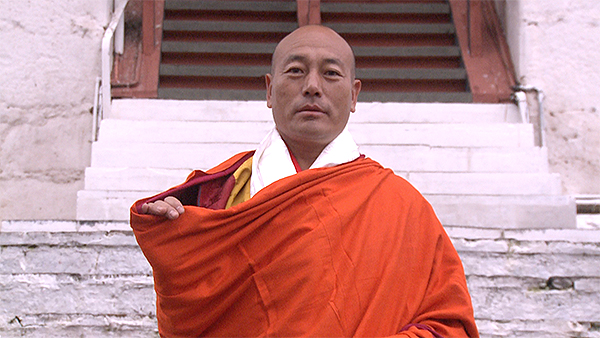 His Holiness the Je Khenpo appointed  Lopen  Kinley Penjore as Chham Gi Lopen Ghom of the Zhung Dratshang.
His Holiness conferred Tashi Khadar to 50-year-old Lopen  Kinley Penjore this morning at the Tashichhodzong. He is from Gase Tshogongm under Wangdue Phodrang. Lopen Kinley joined Zhung Dratshang at the age of 11. Later on he underwent retreat for 3 years (Lo-Sum Choe Sum) at Pang Karpo Dubdey in Punakha Talo.
Prior to his current appointment, Lopen Kinley Penjore served as a Cham Gi Dho Dam .