iHub- a digital platform to help aspiring entrepreneurs
Kinley Dem, Thimphu

Jun 2, 2017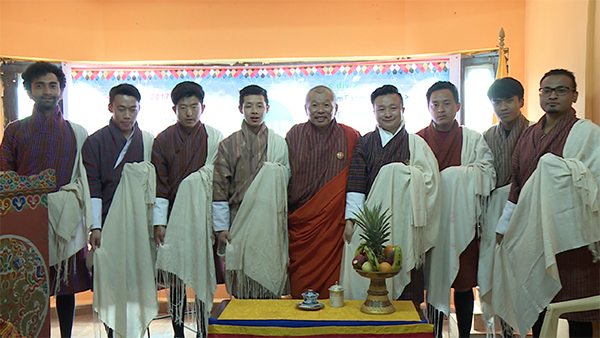 One of the reasons why Bhutan's private sector hasn't grown more quickly is the big challenge of starting a new  business- having to 'go it alone.' And there hasn't been much support  for a culture  of entrepreneurship in the country.
Still, more and more young people are eager to start their own business. The Bhutan Innovation and Technology Centre, or BITC, was their only source of assistance in the country. But now, thanks to a private initiative, there's iHub- an innovation centre for new entrepreneurs that was launched today in the capital.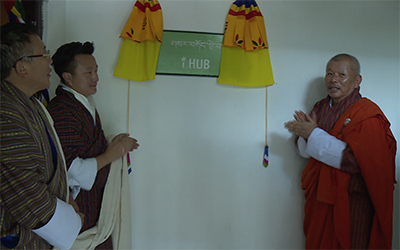 iHub provides a wide range of services including a welcoming work space, a digital platform, consultation and other assistance.
All in the spirit of cultivating greater entrepreneurship in Bhutan. iHub's creative manager got some of his ideas  while working in Singapore and found them relevant to Bhutan.
"We have all the facilities that the other incubation centre provide. Now the different facility that we have is the consistent mentorship and in that we try to give them the clear concept of the Bhutanese market scenario and try to come up with the marketing strategy where we can survive in the early age of the startup," said Tashi Wangdi, Creative Manager of iHub Bhutan.
Young entrepreneurs like Subash and Bibeak have developed an online shopping app called atoz with support from iHub.
"For me platform like iHub gave me courage. Even if my app does not work, I will have someone supporting me from back. Me and my partner we work in different organisations, so it was difficult for us to find a suitable place to  sit together, talk about our app, ideas and turn it into reality. So ihub has provided us a platform at a very reasonable price," said the founder of atoz, Subash Khati.
Today's launch marks the anniversary of a major milestone in Bhutan's technological history-when Internet and Cable Television were introduced to the country in 1999.
iHub Bhutan will complement the services provided by the Bhutan Innovation and Technology Centre.