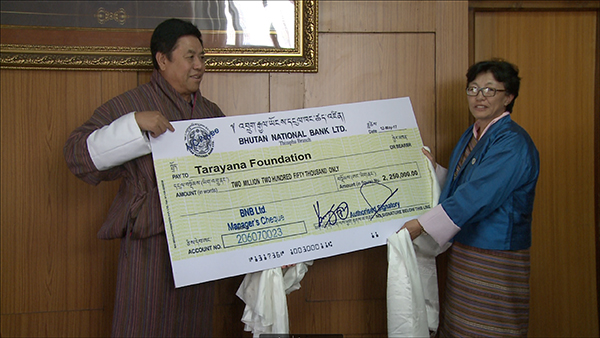 The Bhutan National Bank (BNB) donated Nu 2.25M to the Tarayana Foundation in Thimphu, today.
The donation will support Her Majesty the Queen Mother Dorji Wangmo Wangchuck's commitment to support Jurme Village under Kengkhar Gewog in Monggar where 30 houses will be built.
The contribution was a part of the Bank's Corporate Social Responsibility, as a way of giving back to the society through Tarayana Foundation.