Works to rebuild fire-hit Monggar town begins
Sonam Tshering, Monggar 

Apr 29, 2017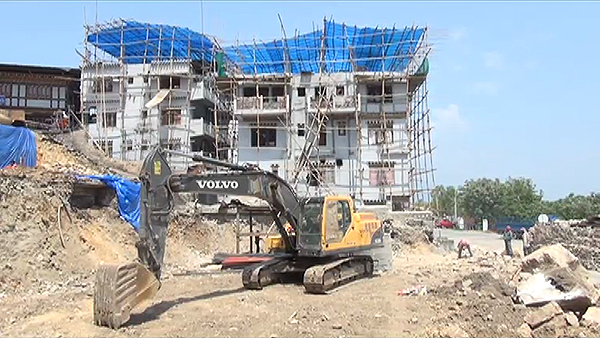 Works to rebuild houses destroyed by a fire in Monggar town in August last year has begun.
The Monggar Dzongkhag administration is supporting the victims in constructing the foundations of the buildings.
The reconstruction works began after they received the structural maps and designs from the ministry of works and human settlement free of cost.
One of the victims, Sonam Phuntsho said reconstruction is the biggest challenge for him, due to lack of resources.
"I thought of constructing the building but I could not do it. The little amount I have was spent on house maintenance last year."
Currently, Sonam lives in a rented two room apartment with his family. He said finding a spacious apartment in Monggar town is not easy.
As for now, he plans to construct a temporary hut and open a small restaurant in the land he received as kidu
Karma Choki, another fire victim said, constructing building without any experience is a big challenge. She too lost her traditional house to the fire last year.
"I have been living at my brother's house for more than five months. I don't think I will be able to construct a house very easily."
The fire in August last year razed three traditional houses and destroyed two attics of nearby buildings.