Overcoming impossible through Parkour
Sherub Dorji, Thimphu

Apr 17, 2017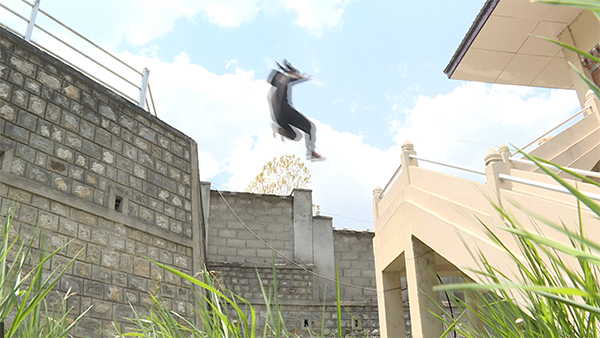 If one can overcome mental obstacles, he or she can overcome the physical ones and perform what would usually seem impossible. 
This is what one of the youngsters in Thimphu, Sonam Norbu has been able to achieve while pursuing the art form known as Parkour.
Sonam Norbu said where many see railings and walls; a tracer sees it as obstacle that needs to be conquered. And that's the basics of Parkour.
"Parkour is an art. When we do parkour, we jump around, do body flips and all".
Such art form requires one to do things which are unconventional for others. But for Sonam Norbu, he does it all for it is the sport he loves.
"Since I love the sport, it gives peace to my mind. While I am doing it, I am satisfied. I don't have other works and parkouring gives me contentment," added Sonam.
This attitude keeps him motivated to advance further in the art of Parkour. However, since it's new in Bhutan, he is confronted with numerous challenges.
"It hasn't been done before, it's just the start. That is why people do not understand and fear for my safety. They try barring me from doing it. On the other hand, I don't know if parkour will present me with any future. These are my challenges".
With this sport of everyday running, Sonam hopes to make it big someday.
"In other countries, people do parkour. They sustain themselves through parkour. I feel we can do the same here by engaging youth and elders. It is a form of exercise. So I feel I can make a living," said Sonam.
He also said performing Parkour helps him look at life from positive perspective.
Sonam plans to take youngsters and train them in parkour and break dancing in future.