Filmmaker accuse BFA of manipulating film awards criteria
Sonam Choden, Thimphu

Mar 12, 2017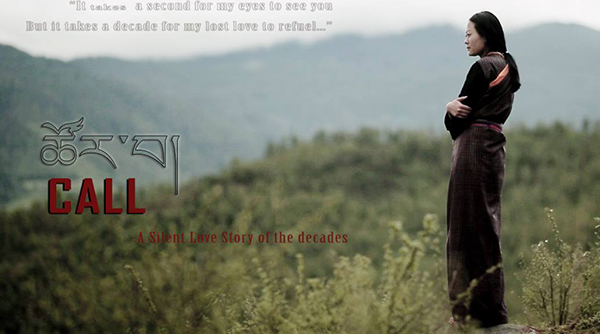 The director and the co-producer of the Bhutanese movie "Tshorwa-The Inner Call", Karma Lhatrul Rinpoche, is accusing the Board members of the Bhutan Film Association (BFA) of manipulating the criteria for the 16th Bhutan National Film Awards, which was held last month.
Filmmaker Karma Lhatrul Rinpoche says BFA's board members made the changes to the film awards criteria in favour of some films after coming to know that the three best films would bag an attractive cash prize of Nu one million each.
The change in the criteria, Karma Lhatrul Rinpoche, says reduced the chances of his film winning the best film or best director award categories.
"Tshorwa-The Inner Call", won a total of six awards of which three were in the major categories- the best visual editor, cinematography and background score.
Winning awards in three major categories makes the film an automatic winner of the best film category if the criteria were not changed, says Karma Lhatrul Rinpoche.
He also alleges the film association did not notify the film fraternity about the changes in the criteria.
Karma Lhatrul Rinpoche says a guideline was agreed upon and signed during the submission of the films. Two meetings were held prior to the film awards ceremony.
"In the first meeting, some suggestions were made to change the criteria but nothing was confirmed. In the second meeting, we discussed issues related to allocation and division of budget provided by the government. It was only after the film awards ceremony was over that we learned, much to our surprise, that the criteria have been changed."
However, the Bhutan Film Association denies any wrong doing. The President of BFA, Mila Tobgay, said all the producers were consulted and informed about the changes. He claims no issues were raised at the time.
"Now, everything is over and we don't see any solution. They should have raised the issue during the meetings held to inform producers of the changes being made."
Twenty one films competed for thirty one different award categories for this year's 16th national film awards. Serga Mathang bagged the Prime Minister's award, while Hum Chewai Zamling was the first runners up and Thrung Thrung Karmo was declared the second runners up at the award ceremony held last month.  All three films bagged a cash prize of Nu 1 M each.