A start-up business manufactures customised Bhutanese fabrics
Passang, Thimphu

Mar 10, 2017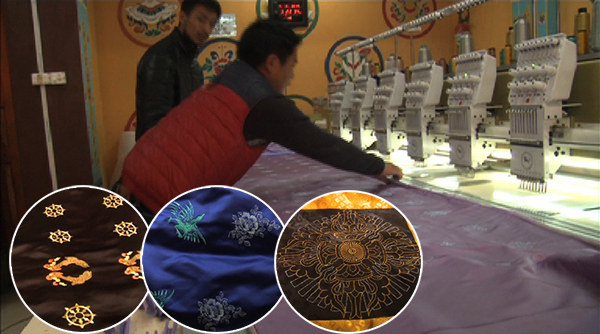 A start-up business in the capital by a young entrepreneur introduces a technology that can manufacture customised Bhutanese fabrics and products.
The machine is capable of creating various Bhutanese designs at high speed and in bulk.
The production officially started from Wednesday.
A civil engineer graduate, Lhakpa Tshering, came across the factory based machine while studying in India last year.
Almost immediately he started working on setting up the business with which, he hopes to substitute import of embroidered fabrics in the country.
From richly colored patterns to intricate designs, the machine is capable of stitching rich traditional embroidery on the clothes.
The designs are first made on a computer and later transferred to the machine.
"At the moment, most of our embroidered clothes are imported. So with the setting up of the machine here in the country, I can provide products at a cheaper rate and at the same time preserve and promote traditional patterns," said Lhakpa Tshering, the owner of Norgen Druk Creations.
He added with the machine, they can double the work speed compared to traditional hand stitched embroidery on the clothes.
Besides business, he also provided employment to three youths.
"It's difficult to get jobs these days. I am training them to use the machine with the knowledge I gained during my three-month long course. I hope, in future, they will teach others as well and be able to earn a decent living."
The Machine was installed at a cost of Nu 5 million.