Camp Raven in Dewathang ends
Thinley Dorji, Pema Gatshel

Jan 17, 2017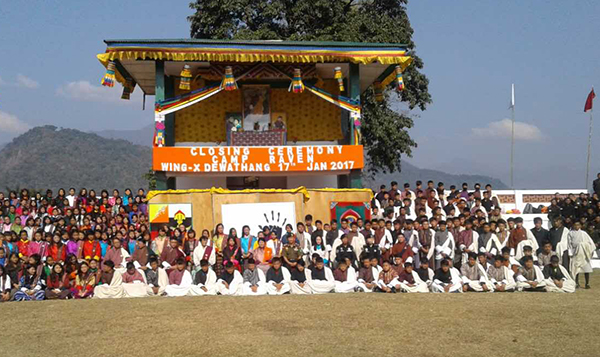 The Camp Raven, a winter youth camp in Dewathang in Samdrup Jongkhar, which began on January 4, ended today.
Some 227 children of armed force personnel took part in the camp which was a platform for them to be meaningfully engaged.  The objective of the camp is to groom children in personality development, inculcate good values, and have life skills experiential learning.
At the closing ceremony, the works and human settlement minister, Dorji Choden, awarded certificates and prizes to the participants.
The Camp Raven was initiated under the Royal Project in 2012.  Till date, 2,478 children attended the camp in Thimphu and Dewathang.