First Bhutanese Paralympian-aspirant takes on Archery
Kipchu, Thimphu

Jan 12, 2017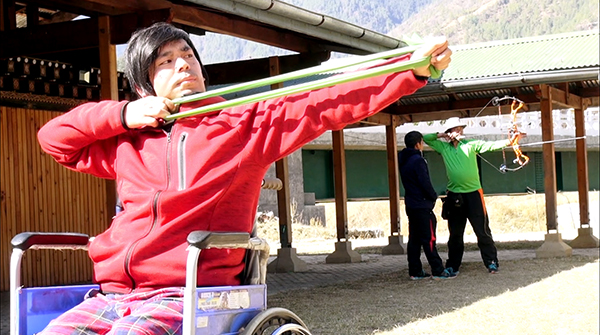 Pema Rigsel, 30, who is partially paralysed, is aspiring to become the first Bhutanese Paralympian.
"If you are physically challenged, your dream of becoming a sportsman is far from being over," Pema, who is from Thimphu, believes.
Following a head surgery five years ago, Pema Rigsel's life changed forever.
The lower half of his body had become paralysed.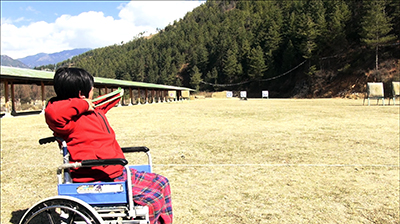 "I thought it's all over. I thought there is no way out."
When Bhutan Archery Federation came knocking he jumped at the chance for a change.
"This chance to become a sportsman makes me happy. The officials encourage me to train hard by saying I can make a living out of the sport for the rest of my life."
Bhutan Archery Federation's National Coach, Tashi Tshering said they want to give equal opportunity to all.
The initiative to include physically-challenged people started, this year.
Tashi Tshering said they just have a few physically-challenged individuals training with them.
"We will assess their fitness and see if they can go forward with the training."
He said they would want more people to come forward and train with them.
If Pema successfully completes his training, he will go on to participate in the 2020 Summer Paralympics to be held in Japan, becoming one of Bhutan's first Paralympians.
The Paralympic Games give opportunities to individuals, with physical disabilities, live their dream.
Held after every Olympic Games, it is an international sports festival for athletes with disabilities called as Paralympians.
For Pema, realising the goal is not a farfetched dream anymore.