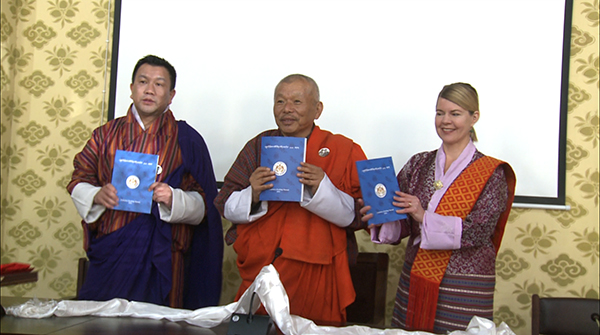 National Assembly's Speaker, Jigme Zangpo launched the Legislative Drafting Manual 2016 at the Gyalyong Tshogkhang in Thimphu, today.
The manual outlines relevant existing practice and generally accepted drafting principles, among others.
It will ensure consistency in the legislation enacted by the parliament.
"This legislative drafting manual will be a key factor in strengthening the parliament of Bhutan," said the Speaker.
He also said it will help laws enacted to be communicated to the people clearly and efficiently.
"…The officials implementing the laws and judges interpreting would be in much more comfortable positions," said Jigme Zangpo.
Parliamentarians, senior government officials and international guests attended the event.