DPT & PDP candidates for North Thimphu woo voters
Tshering Dema, Thimphu

Oct 26, 2016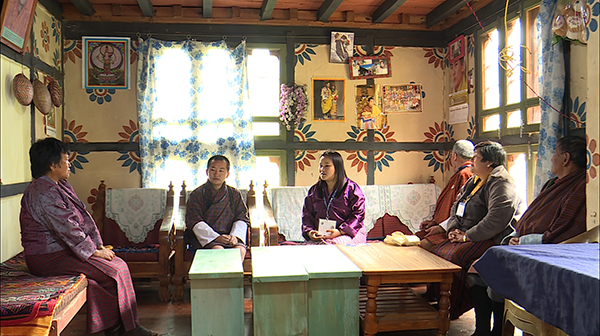 Candidates of Druk Phuensum Tshogpa (DPT) and People's Democratic Party (PDP) are busy garnering every support possible. The bye-election for the North Thimphu Constituency will be held on November 4.
Representing Druk Phuensum Tshogpa is 26-year-old Kessang Wangmo. She is from Kawang Gewog and has a Bachelors Degree in English and Environmental Studies from Royal Thimphu College. Before joining the Party, she worked for a private company in Nganglam under Pema Gatshel.
Among many, her pledges also include focus on women and youth issues.
"If I am elected I am here to serve the people of North Thimphu. In Thromde my highest priorities will be water, road and improving other urban amenities."
She said in villages like Kawang, Soe, Naro and Lingzhi, her priorities will be road, electricity and livelihood of the people."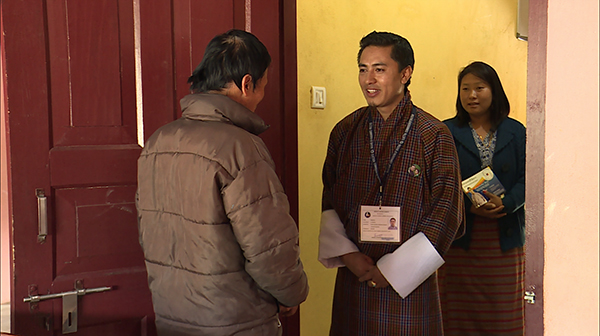 Tshering, 33, from Taba is the North Thimphu candidate for People's Democratic Party.  He has a Bachelors Degree in Visual Communication from Chennai University in India. He worked with the Bhutan Broadcasting Service for three years. He also contested National Council in 2013.
"In the highland areas of Lingzhi, I will re-start the renovation works of Dzong, improve mule tracks and build a bridge. For Kawang,I will build a bridge, renovate and blacktop the roads, institute one-stop information centre and work towards up-gradation of the community. For throm area, I will focus on water, drainage and road problems."
North Thimphu has remained vacant for almost three months now after its MP Kinga Tshering of Druk Phuesum Tshogpa resigned in August to pursue higher studies.
As of now, in the Parliament, PDP has 32 seats while the Opposition, DPT, has 14. There are about 6,300 eligible voters in North Thimphu.