Aamir Khan highlights the importance of first 1,000 days of a child
Tshering Dema, Thimphu

Oct 20, 2016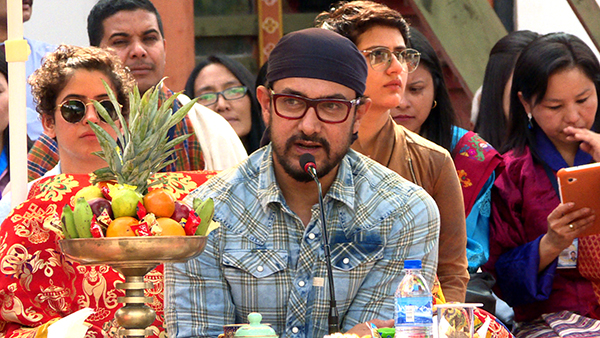 Speaking to the students of Yangchenphug Higher Secondary School in Thimphu yesterday, the UNICEF's Regional Goodwill Ambassador, Aamir Khan highlighted the importance of the first 1,000 days of a child to meet their nutritional needs.
The goodwill ambassador, who is also a film actor, producer and director, was on a two-day visit to the country.
Aamir Khan said if effective interventions are taken during the first 1,000 days of a child, it can prevent malnutrition and drastically reduce stunting.
In Bhutan, although stunting among children under-five has decreased from 33.2 percent in 2010 to 21.2 percent last year, it still means 1 in 5 children under-five are stunted.
"If we do not take care in the first two years, then the amount of damage that is being done is very difficult to rectify, almost impossible. Breast feeding is very important for the first six months. From the time the baby is born, baby should be given only mother's milk and after that for next one and half years, you add certain healthy diets to it."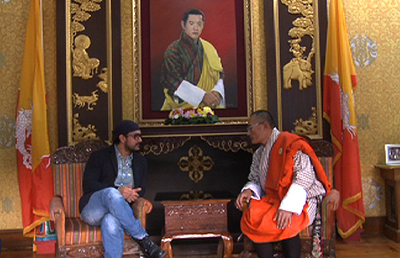 Following the meeting, Aamir Khan also tried his hands on Khuru, one of the traditional Bhutanese games.
Later in the evening, the goodwill ambassador met with the Prime Minister, Tshering Tobgay and took part in programme organised by the Royal Institute for Governance and Strategic Studies.
Aamir Khan was appointed as the UNICEF's Goodwill Ambassador for South Asia in 2014. He left for India today.