Gyalpoizhing to get artificial turf
Cheten Dupchu, Monggar

Sep 15, 2016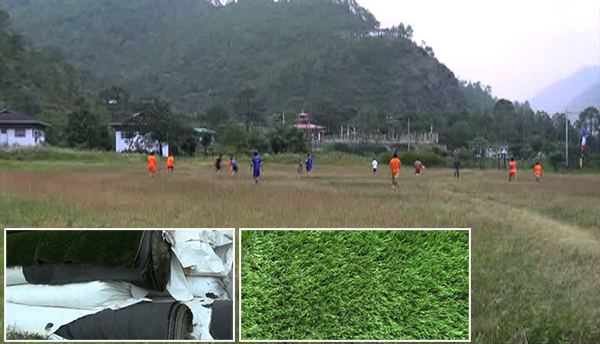 Gyalpoizhing in Monggar will have an artificial turf football ground by next month. The turf, which is first of its kind in the Dzongkhag as well as in the east, is being constructed at a cost of Nu 16.5 M.
The construction of the artificial turf, funded by Government of India could have been completed last month.
The plan did not materialize because of delay in procuring tractor, rubber granules, and gum.
With such problems now solved, the Bhutan Olympic Committee plans to lay the artificial turf by next week. Laying of turf is expected to take only few weeks. The infrastructure works are also almost complete.
The football enthusiasts are looking forward for the turf to be completed.
"With the artificial turf, more football players will come up," said a football enthusiast, Tshering Dhendup.
The neighbouring dzongkhags in the east are also expected to reap the benefits.
After the completion of the turf, BOC will hand it over to the Monggar Dzongkhag.
The construction for the turf began end of last year.