Rules forbid civil servants from operating taxis, RCSC says
Tshering Dema, Thimphu

Aug 25, 2016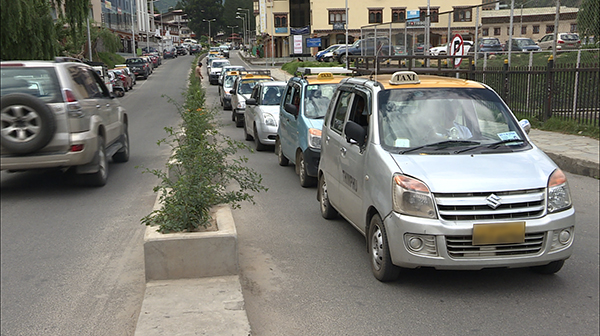 The Royal Civil Service Commission (RCSC) said civil servants are not allowed to drive taxis.
The commission said the Constitution and the Civil Service Act 2010 specify that civil servants are not allowed to engage in private trade and employment.
Ministry of Information and Communications (MoIC) had written to RCSC and Druk Holdings and Investments (DHI) seeking clarification on whether civil servants and corporate employees are allowed to operate taxi besides their office work.
DHI, on the other hand said they do not have any issue as long as its employees who operate taxis do not ferry passengers during office hours.
MoIC is yet to direct the Road Safety and Transport Authority on the implementation of the clarification.