DHI plans to set up Power Trading Corporation in India
Nidup Gyeltshen, Thimphu

Jun 17, 2016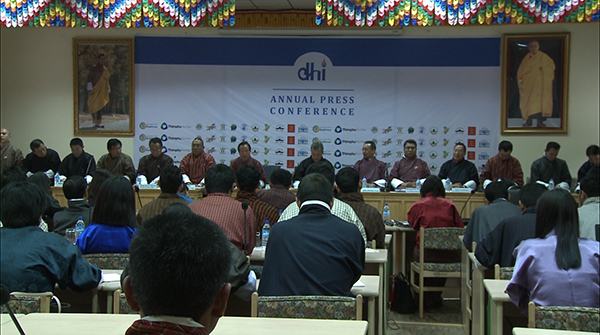 The Druk Holding and Investments (DHI) shared its plans to set up a Power Trading Corporation in India to explore the possibility of selling power in the Indian exchange market that will earn higher returns than the present model of exporting power to India.
The study to set up the corporation is being carried out with the help of International Finance Corporation. Through the Power Trading Corporation, power from Bhutan can be sold in the power exchange market in India.
"Power from the intergovernmental model is already, in any way committed for sale to the government of India, but we have the royalty energy which is about 15 percent of the total power generated and other small hydropower projects built through the governments resources and other developing partners like Basochhu and Dagachhu," said DHI Chairman's Dasho Sangay Khandu.
DHI shared this plan during the annual conference held in the capital today.