BPC to be penalised if electric short circuit caused Chudzom fire
Tshering Zam, Thimphu

Mar 2, 2016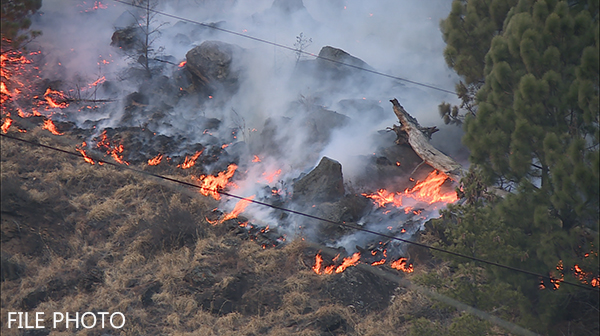 Bhutan Power Corporation (BPC) may be penalised if it is established that the recent forest fire in Chudzom was caused by an electric short circuit.
BPC will have to pay Nu 10,000 if the cause is proven to be defective power lines and electrical short circuit, according to senior Forest Ranger, Kinley Tshering.
The forests department is still investigating the cause of the fire which destroyed thousands of acres of forest cover.
It took more than a week for hundreds of fire fighters to contain the blaze.
"They will also have to compensate commercial royalty based on species and girth classes for the damages. And even the actual cost involved on manpower and vehicles have to be also compensated," said Kinley Tshering.
Bhutan Power Corporation is also waiting for the report.
There were 200 incidences of forest fires in the last five years. In 2014, forest fire destroyed more than 40,000 acres of forest cover in the country, an area equal to about 40,000 football fields.