Government yet to revise PIT slab as promised
Nidup Gyeltshen, Thimphu

Feb 5, 2016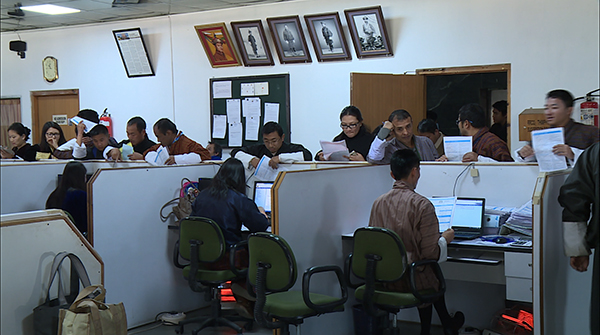 The government is yet to revise Personal Income Tax (PIT) slab even though it has been three years since they came to power. Revision of tax slab from the current Nu 100,000 to Nu 200,000 was one of their promises during 2013 elections.
Today, the government is still not sure when they can implement the revision.
Finance minister, Namgay Dorji, over the telephone, said while the ministry has completed the study, the proposal is yet to receive approval from the government. Only after the government's approval, the proposal will be tabled in the Parliament for discussion.
If the government keeps their promise, people earning less than Nu 16,500 a month will be exempt from paying PIT to the government.
On the other hand, it would entail revenue loss to the government.
The government's manifesto also says those who earn more than Nu 200,000 would have to pay less.
Today, those earning between Nu 100,000 to Nu 250,000 pay 10 percent tax, while those between Nu 500,000 to Nu 1M pay 20 percent on their income. Those earning more than a million pay 25 percent.