Highway connects Lhamoi Dzingkha
Kuenga Tashi, Phuentshogling

Jan 29, 2016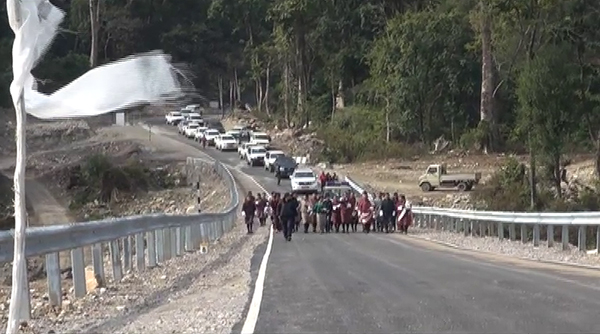 Lhamoi Dzingkha Dungkhag, previously known as Kalikhola, in Dagana, is now accessible through road within the country. A 53-kilometer highway from Tashilakha in Chhukha to Lhamoi Dzingkha opened to traffic, yesterday. The new highway cuts short the distance by 20 kilometres.
For those travelling directly to Thimphu from Lhamoi Dzingkha, the distance gets shortened by 98 kilometres as the highway connects to Gaeddu under Chhukha, directly.
Earlier, Bhutanese travelling to Lhamoi Dzingkha had to travel through Barobisha under the Indian state of West Bengal.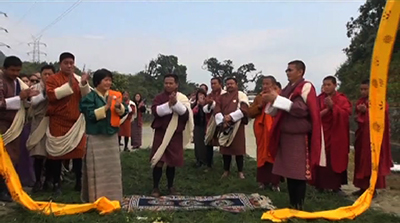 The works and human settlement minister, Dorji Choden, who inaugurated the highway, said the road connects two dungkhags. "This is no longer your village road but a main highway. It will not only benefit the people of Darla Gewog but also the nation as a whole," said Lyonpo.
The highway's construction cost over Nu 1 B; of which Asian Development Bank provided Nu 700 M, according to the Project Coordinator, Gyeltshen Wangdi.
The highway also includes two bridges.
The highway's construction, which began in 2011, was completed last year.