Taktshang to remain open even on Tuesdays until April
Yeshi Gyeltshen, Paro

Jan 27, 2016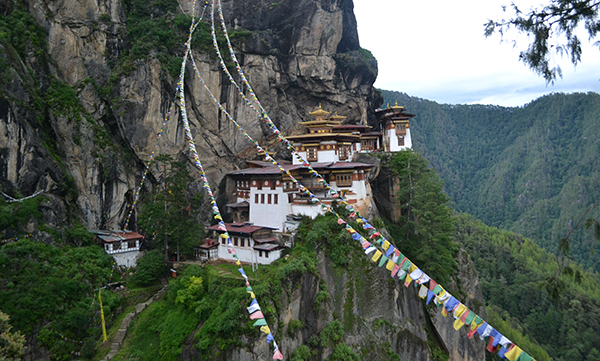 Paro Dzongkhag Administration has suspended the closing of Paro Taktshang every Tuesday following discontent among tour operators. The rule will be lifted for three months, until April, so that an alternative could be worked out.
Paro Dzongkhag Tshogdu had decided to close Taktshang every Tuesday except on auspicious dates, in December, last year. The rule was to be implemented from this month.
Soon after, in a meeting of the Association of Bhutanese Tour Operators, the members had expressed their disappointment and also requested for sometime so that an alternative could be worked out.
According to Paro Dzongkhag Administration, while the decision was made by the Dzongkhag Tshodu, the responsibility to implement it falls with them. They say suspending it for three months does not change or go against the decision of the DT. They have also written a letter to the Home Ministry, but are yet to receive a response.
BBS has been told that Taktshang monastery will be closed on every Tuesdays, but starting only from the first week of April.
Meanwhile, TCB and ABTO say they are also awaiting the response from the Ministry of Home and Cultural Affairs.