Recent quake in India damaged 388 structures in Bhutan, DDM report says
Cheten Dupchu, Thimphu

Jan 15, 2016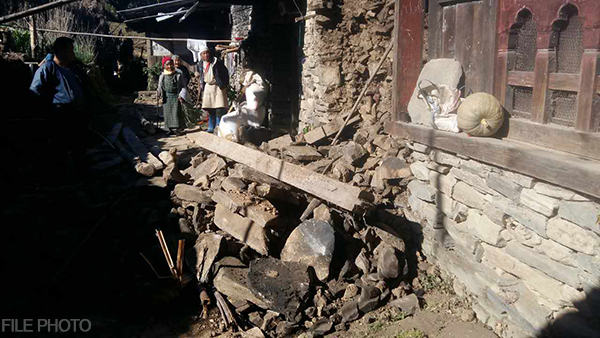 (Update): The 6.7 magnitude earthquake that struck Imphal in India on January 4 damaged 388 structures in the country, as per the damage report by the Department of Disaster Management (DDM).
From the total affected structures, 358 are homes, 11 temples, and 19 government structures.
The highest damage caused by the tremor is in Trashigang followed by Trashi Yangtse and Monggar.
While most of the structures are reported to have minor cracks, five houses sustained major damages.