Foreign minister visits windstorm-ravaged Lunana
Yeshey Lhendup, Lunana

Dec 28, 2015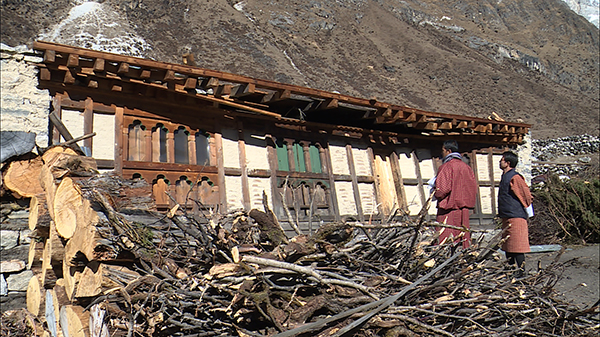 The foreign minister, Damcho Dorji visited Lunana Gewog under Gasa, today, to assess the damage caused by the recent windstorm. The windstorm reportedly damaged 80 structures, including government offices.
Roof of 10 houses in Thangza and Toenchoe villages were completely blown away by the windstorm on Saturday afternoon.
The windstorm, which lasted for about three hours, also damaged over 50 solar panels. An Extended Classroom, Out Reach Clinic and Early Flood Warning Office also suffered damages.
Lyonpo Damcho Dorji visited each affected household. He assured government's full support in their relief efforts. On behalf of the government, the foreign minister also handed over tarpaulin sheets to be distributed among the 10 affected families.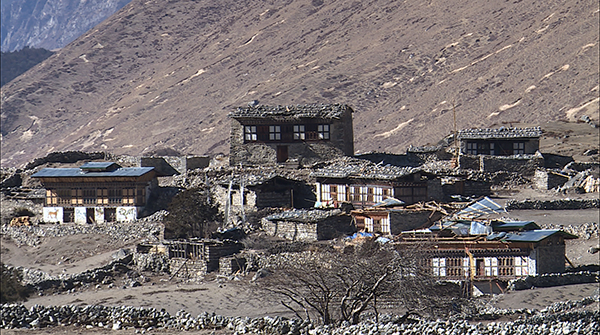 An official from the Royal Insurance Corporation of Bhutan also visited the area to assess the damage for insurance claims.
Lunana Gup, Gyempo Tshering, said all 77 affected households were insured.
He added no damages were reported from the other four chiwogs in the gewog.
There are 195 households in Lunana.