BNCA fines 22 people for smoking in public area
Tshering Dema Gyeltshen, Thimphu

Nov 30, 2015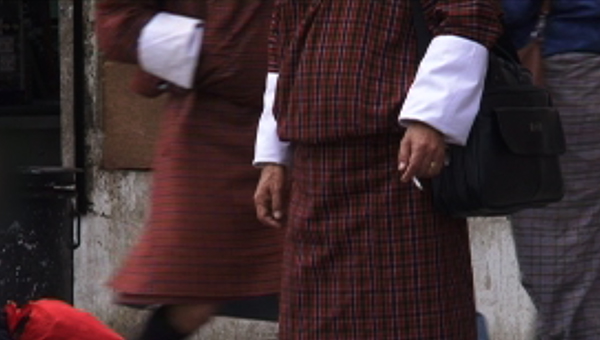 Bhutan Narcotic Control Agency fined 22 people for smoking in public areas in Thimphu last Saturday. Each was fined Nu 500. This inspection comes after five month. The last one was conducted in June.
About 15 inspectors from BNCA, Royal Bhutan Police, Department of Trade, and Department of Revenue and Customs collected Nu 41,000 as fine, last Saturday.
BNCA's Deputy Chief Programme Officer, Dorji Tshering said most of the offenders were young male. He said smoking in public places have increased. "We seriously felt the need to reinforce our existing Tobacco Act."
Dorji Tshering said they are going to conduct similar inspections twice a month if possible, if not at least once a month.
The Tobacco Control (Amendment) Act of Bhutan says the person-in-charge of a hotel, guesthouse, restaurants, among others, shall arrange smoking rooms as appropriate so as per the act.
A proprietor of a snooker room and two shopkeepers were also fined Nu 10,000 each.
The Deputy Chief also clarified that the penalty differs among those who paid the tax and those who don't. For those caught smoking in public areas, without paying the tax, is Nu 10,000 each while for those who paid the tax will be fined Nu 500 each.