Inadmissible payment to students continues to be made, RAA finds
Tshering Zam, Thimphu

Nov 23, 2015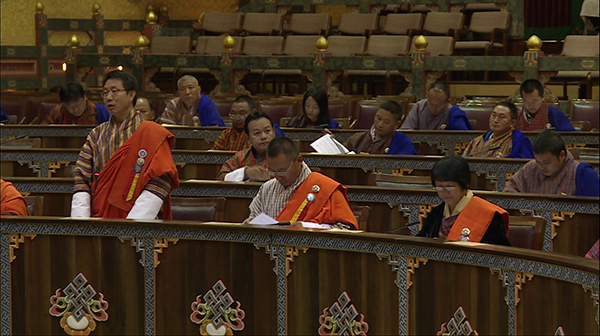 Royal Bhutan Embassy, Brussels, Permanent Mission to the UN, Geneva and Royal Bhutan Consulate, Kolkata have made inadmissible payment of Nu 400,000 to the students, reveals Royal Audit Authority Report. The issue was highlighted while discussing Public Accounts Committee Report, in the Parliament, today.
RAA report shows that the allowances were given to Bhutanese students studying within the country which contradicts the Foreign Service Rules and Regulations. The rules say such allowances are payable if the children have no access to free education in Bhutan or abroad.
Foreign Minister, Damcho Dorji said the concerned agencies should not be asked to repay the allowance. Lyonpo said until the Foreign Service Rules and Regulations is revised; an executive order should be issued to continue the allowance.
The Foreign Service Rules and Regulations have not been revised since 2002 even though it has to be reviewed after every three years.
Lamgong-Wangchang MP, Khandu Wangchuk said the objection comes after a decade. "The repayment would be a problem since people might have retired or resigned. And it would be inconvenient to repay the allowance now."
Embassies, consulates and permanent missions have been receiving Children Education Allowance since 1999 and Royal Audit Authority had started objecting it since 2009.
PAC has asked the Foreign Service Rules and Regulations to be revised immediately.
The discussion will continue tomorrow.