Government hoping a quarry allotment in Taksha
Tshering Dema, Thimphu

Nov 21, 2015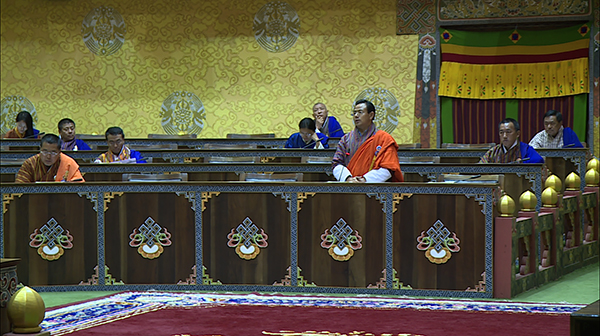 During the Question Hour session in the National Assembly, yesterday, the Economic Affairs Minister, Norbu Wangchuk said the government hopes to get a quarry allotment in Taksha, Wangdue Phodrang for Punatsangchhu project.
Lyonpo Norbu Wangchuk said the National Environment Commission has asked the government to carry out a cumulative impact assessment to study ecological carrying capacity of the area. The government, he said, is waiting to hear from the NEC.
Taksha already has six quarries.
The government had tried to buy quarries from the six private individuals, who own quarries in Taksha. However, the government had to do away with the plan after the quoted compensation was Nu 151 M. The government had decided Nu 75 M.
Lyonpo Norbu Wangchuk said the government has the right to buy from private individuals, if it convenient for the government to work by compensating them, based on Mines and Minerals Management Act, 1995.
The quarry owners had apparently threatened the government with legal lawsuit for under compensating them.
Also, the quarry owners had accused the government of taking bribe from the Jaiprakash Associates Limited as the company is Punatshangchhu project's contractor.