NC members debate fixed tariff system for tourists
Damcho Zam, Thimphu

Nov 19, 2015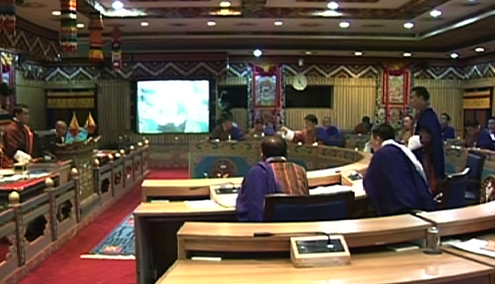 National Council's economic affairs committee recommends the government do away with the fixed tariff system for tourists and retain royalty component.
They say the fixed tariff has given way to wrong marketing leading to undercutting of fixed price.
A tourist has to fork out US$ 250 a day to be in Bhutan out of which US$ 65 is the royalty component.
Some of the members of National Council said removing fixed tariff will lead to competition. They said tourists will also be allowed to have their own choice of meals and place to rest which have been restricted by the fixed tariff so far.
NC MP of Gasa, Sangay Khandu said the quality of tourists will depend on the rate of royalty and not the fixed tariff. He also said tourist guides need not necessarily serve the tour operators and hotels also need not run at the rate fixed by them.
"The removal of tariff will help diversification of product and the service sectors will get opportunity to quote their own price. These sectors have been operating at the mercy of the tour operators, so far," said NC MP and His Majesty's Representative, Tashi Wangyel.
He also said lowering of fixed tariff will not lead to mass tourism and harm the reputation of high-end tourism, which was the concern raised by a few members of the Upper House.
Some members, on the other hand, said the tourism policy has remained same since 1974 and no issues have emerged since then. They said tourism industry has been benefiting the country and the policy should remain the same.
Some members said if the tariff is removed, tour operators or any individual, who is into tourism business, will reduce the rate thus opening up a floodgate.
"The sovereignty of the country will also be undermined if the fixed tariff system is dropped," said NC MP of Paro, Kaka Tshering.
The removal of tariff is to ensure the maximum benefits of tourism in the country, the committee members said.