Gelegphu airport, not ready for commercial flights?
Oct 23, 2015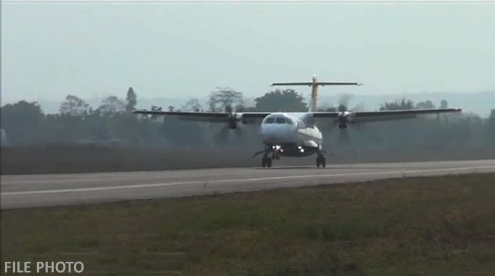 Drukair, the national airline is still examining if the domestic airport infrastructure in Gelegphu are well in place for flight operations. The Department of Air Transport said they informed the national airline a few months ago that the airport has been certified to operate commercial flights.
The national airline acknowledged that the Air Transport Department has given a green signal to start flight operations. But they justified that they have their own internal requirements to meet before operating flights especially in terms of infrastructure. Drukair officials shared that it was important to see if luggage carriers and terminals are enough for flight operations.
Until all these infrastructure are in place, Drukair said, they will not be in a position to say when the flights can be operated in Gelegphu.
The Air Transport Department said the airport has been well built. The government has spent more than Nu 200 million for the construction of the airport.
Although the inaugural flight was launched in October 2012, commercial flights were not operated except for few chartered flights during tourist season.
The Air Transport Department said the terminal was quite far from the runway which was inconvenient for passengers. Nevertheless, a new one has been built near the runway.