PM speaks at UN summit in New York
Sep 26, 2015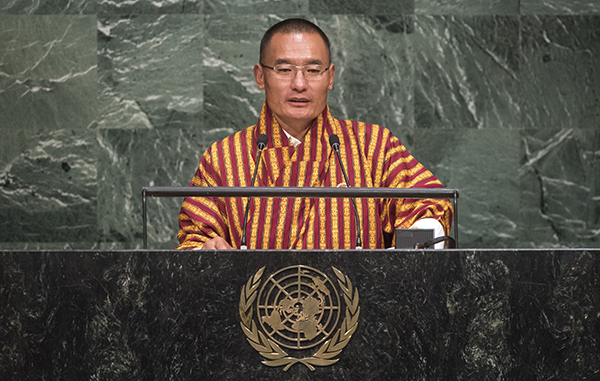 Prime Minister, Tshering Tobgay said UN's vision and principles set out in the 2030 Agenda for Sustainable Development resonates strongly with Bhutan's development philosophy of Gross National Happiness. Lyonchhen was speaking at the United Nations' summit in New York, yesterday.
"GNH drives development in Bhutan. Our people, for example, enjoy free healthcare and free education even though we are a poor country. And our economy is largely clean, green and renewable."
The Prime Minister said Bhutan's government has already started integrating the SDGs in its development plans.
"But to transform our world, we must first transform ourselves; we must transform the United Nations; we must transform it to make it fit for purpose to implement the SDGs."
He said United Nations has served well for 70 years. "To serve us for the next 70 years, it must stay relevant. And to stay relevant, it must reflect the geo-political realities of today. Countries like India and Japan, Brazil and Germany must be made to serve as permanent members in the Security Council. And Africa must be appropriately represented."
Lyonchhen said United Nations is not reformed; it is the small and vulnerable countries like Bhutan that will suffer the most.