Punakha Dromche begins
Feb 25, 2015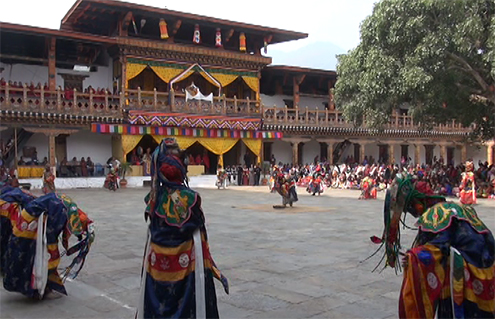 The three-day annual Dromche began in Punakha from today. The venerable Dorji Lopen of Zhung Dratshang is presiding over the Dromche.
On the first day, various mask dances including Belgor-chham, Shenjay yab-yum, and Machham were performed.
Tomorrow, the Kuenkhen Pema Karpo's Thondrel will be unfurled to the public.
The Dromche will be followed by three-day annual Punakha Tshechu.