Challenges of autonomous schools
Jan 27, 2015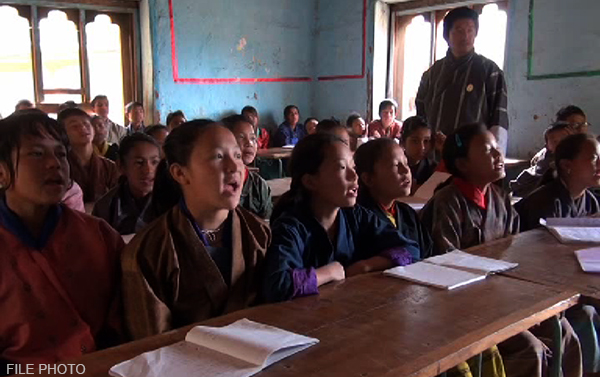 Giving autonomy to schools is proving to be successful, according to the Ministry of Education's Review Report of Autonomous Schools. MoE received appraisal documents from 19 schools that were granted autonomy, a year ago.
However, the schools also faced many challenges.
The report says financial management was as additional work in some autonomous schools, distracting their staff's attention from their work of teaching and learning.
Some schools indicated dzongkhags' resistance to approve proposals. A few schools suggested the need to reinforce roles and responsibilities of dzongkhags and thromdes.
"Some autonomous schools have recruited accountants and some have made interim arrangements, while others were in the process of recruiting," said Jigme Losel Primary School's Principal, Choki Drukpa.
Teachers' workloads have also increased, says the report. It says schools' managements found it difficult to motivate teachers who were putting extra effort.
Another challenge was in maintaining government approved staffing pattern and teacher-student ratio of 1:32.
Consultation meetings will be held with autonomous schools to better understand benefits and challenges of autonomous schools.