The plight of private media
Eshori Gurung, Thimphu

Jan 23, 2015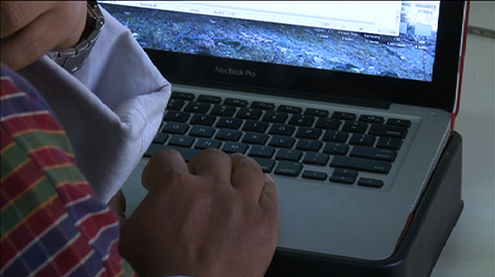 More than 30 journalists, mostly from private print media, have left the profession since 2009, the key factor being financial constraints.
A former editor of Bhutan's first private media, Bhutan Times and General Secretary of Journalists Association of Bhutan, Kinley Tshering said media owners are not able to pay the senior reporters the salary they deserve.
Bhutan Observer's former editor, Needrup Zangpo said senior and more experienced journalists are switching professions because of financial problems. "Private media houses are not able to support senior journalists. I think, to retain senior reporters and journalists, media houses need to become stronger."
A study carried out by the Journalists Association of Bhutan called 'Situational Assessment of Journalists' in Bhutan says journalists working in private media organisations earn far less than those in state-owned ones.
About 40 percent of journalists working in the private media reported of not receiving their salaries on time. It also said they have not been paid between one to four months in a row.
Some of them reportedly borrowed money from friends and relatives to support themselves while others moved in with their parents and friends.
The majority, about 71 percent of working journalists feel journalism has become unattractive.
"We need to reduce the number of media outlets and Bhutan should have a fewer but stronger and more effective media houses," said Needrup Zangpo.
A few of them said they left the profession because of constricted newsroom. "It is a worrying trend," says Kinley Tshering.
He said journalists do not have conducive environment where they can pursue quality journalism. "It affects the quality and content of journalism in the country."
Samten Yeshey, a senior journalists with Bhutan left Kuensel, Bhutan's national daily to join Shejuen Research Agency as a programme manager. He said it is in the hand of the media organizations to retain senior journalists.
However, he said senior journalists, who have left the profession, continue to contribute to journalism. He said one need not necessarily be attached to a media house to practice journalism. "Journalism is a free profession."
Many former reporters declined to come on camera saying they do not want to make a politically correct statement. They said journalism may seem like an attractive profession but the passion for it dies once you get to know the system.
There are 11 print media houses in the country including Kuensel.