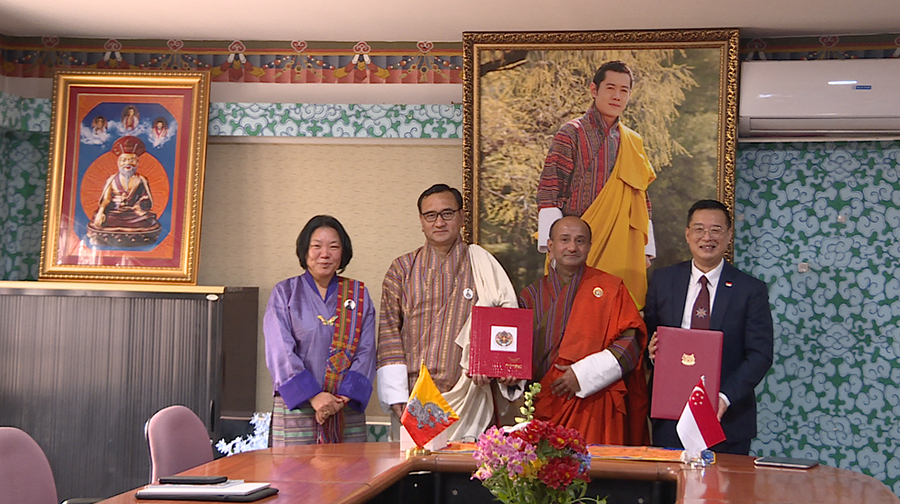 In a significant move to tackle climate change, Singapore and Bhutan have virtually signed an agreement on Carbon Credit. This agreement means the two countries will work together to explore the development of carbon markets. Carbon credit is a financial tool used to offset or balance out carbon emissions produced by an individual, company or country. The partnership is expected to pave way for Bhutan to use its vast forest cover to generate carbon credit that can be traded on the global market.
Singapore's Minister for Trade and Industry Gan Kim Yong and Bhutan's Minister for Energy and Natural Resources Lyonpo Loknath Sharma signed the MoU on carbon credit.
This is the first time Singapore has signed such an agreement with a carbon-negative country, and also Bhutan's first MoU on Carbon Credit.
"Because we are such small countries, we need to work together to face the challenges of the day. We have worked in many different areas such as technical skilling, health care, agriculture products and AI. So, we want to move forward in new areas. And carbon trading is one of them," said Simon Wong, Singapore's Ambassador to Bhutan.
The governments of Singapore and Bhutan will work together in the coming months to put this agreement into action.
"Once we find out what are the key areas to do, we can implement it after the signing of stage two. So, we hope that in six months, we can come and announce those concrete ideas," added Simon Wong.
The finer details including the financial components will be discussed in future meetings.
The collaboration is expected to help both countries. Singapore, as a global financial hub, will provide financial support to Bhutan, which has rich natural resources and is committed to protecting the environment.
Deki Lhazom
Edited by Yeshi Gyaltshen