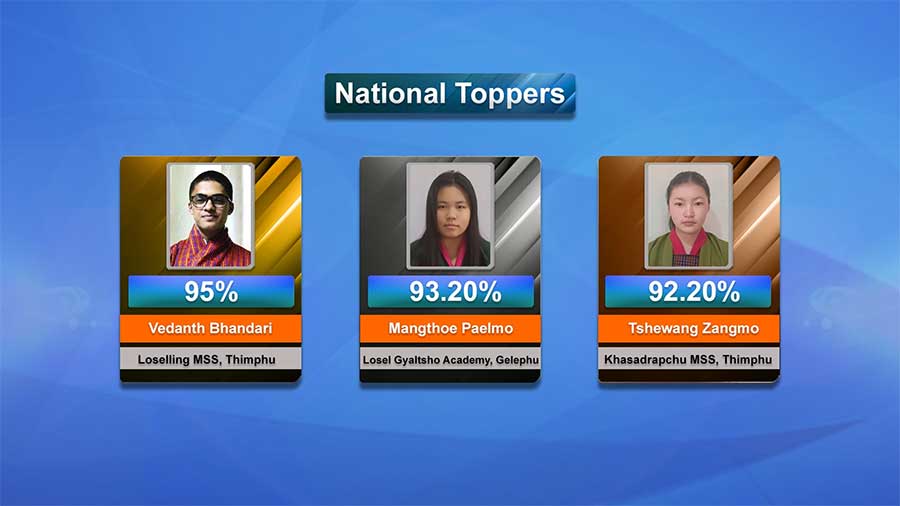 More than 71 per cent of students who sat for the class ten exams have passed their papers. This is a slight increase of 1.46 per cent, compared to the previous year's results. The Bhutan Council for School Examination and Assessment announced the results today (6th February).
Vedanth Bhandari from Loselling Middle Secondary School is the national topper having achieved 95 per cent in the Bhutan Certificate of Secondary Education exams.
"At this moment, I am overwhelmed with joy to be able to achieve something like this. Never did I imagine that this would happen. I think all my parents, teachers and friends are so happy for me and excited that something like this has happened," said Vedanth Bhandari.
Mangthoe Paelmo from Losel Gaytsho Academy came second with 93.20 per cent.
"I would like to thank my parents, especially my mother, she has been very supportive and encouraging. And my teachers as well, throughout my life, not just for this result. I have had many great teachers throughout my life," she said.
And Tshewang Zangmo from Khasadrapchu Middle Secondary school was third with 92.20 per cent.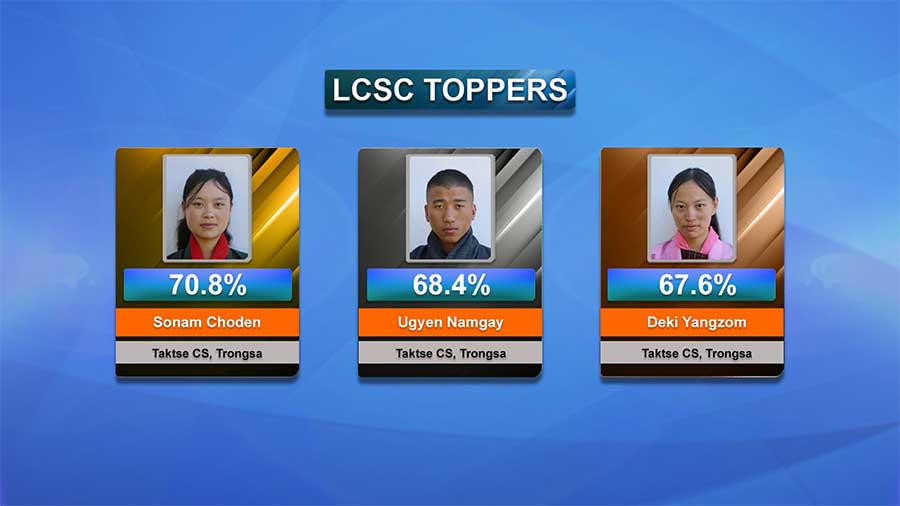 In the Language and Culture Studies Certificate examinations, Sonam Choden from Takste Central School has come first with nearly 70.80 per cent.
Sonam Choden, from Taktse Central School, said "it's all thanks to the almighty, my parents and the unending support from my teachers in the school. I was not expecting this from myself and today, the results enthralled me."
Ugyen Namgay came second with 68.40 per cent and Deki Yangzom stood third with 67.60 per cent.
More than 10,500 students sat for class ten examinations in December last year. Of them, 7,500 have passed the exams.
Namgay Dema
Edited by Yeshi Gyaltshen