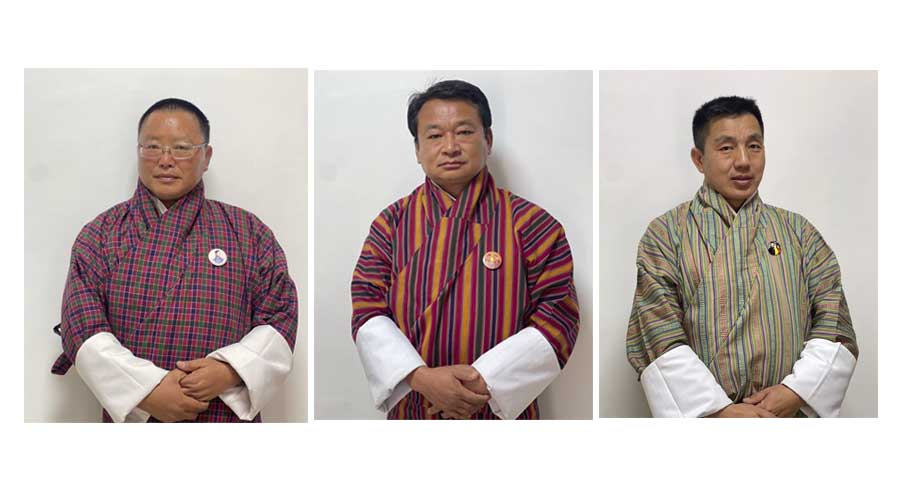 The Druk Thuendrel Tshogpa has announced three new candidates. The candidates were revealed at the party's head office in Trashigang today. With this, DTT declared 25 candidates so far.
Ugyen Thinley from Gungdue Gewog is the party's candidate from Khengkhar- Weringla Constituency in Monggar. He has a Masters in Education from Lovely Professional University in India. Before joining the party, Ugyen Thinley was serving as the Chief District Education Officer of Samdrup Jongkhar.
The party declared Chundi Dorji as its representative from Dewathang- Gomdar constituency in Samdrup Jongkhar. He has a Master in Arts from the University of New England in Australia. He was serving as the Chief Personal and Administration Officer with Punatshangchu Hydro Power Authority before joining the party.
And Ugyen Rinzin is contesting as DTT's candidate from Jamkhar- Boomdeling constituency in Trashi Yangtse. He holds a Master of Science from Mahidol University in Thailand. He was serving as a Chief Scientific Officer with the Druk Green Power Corporation before joining DTT.
Sonam Darjay, Kanglung
Edited by Phub Gyem