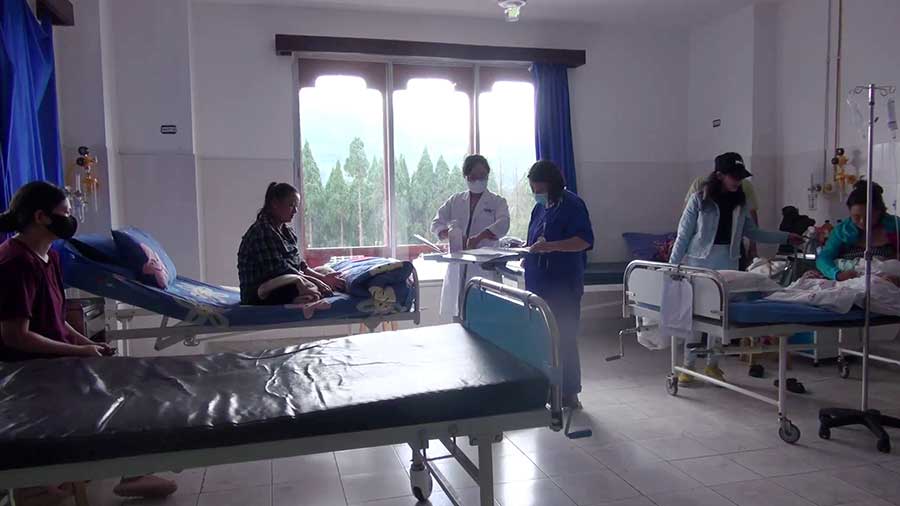 Damphu Hospital is now providing better gynaecological services to expectant mothers and other female patients. This has been possible following the arrival of a Gynaecologist in August this year.
In the last two months, the gynaecologist and her team performed 15 caesarian sections- a surgical delivery of a baby through a cut made in a mother's abdomen and uterus.
They also carried out 20 gynaecology surgeries concerning women's reproductive systems. Earlier, these services were not possible at the hospital since it had no gynaecologists then.
The improved gynaecology and obstetrics healthcare services are not only benefiting women in Tsirang but also women in its nearby districts like Dagana.
"Gynecological healthcare service at Damphu hospital is benefiting us. Earlier, travelling to Gelephu and Thimphu for similar services was challenging," said one of the patients, Anju Tamang from Mendrelgang Gewog in Tsirang.
Some pregnant women in Dagana are thankful that gynaecology and obstetrics services are available at Damphu hospital, which is closer to their district compared to bigger hospitals in Thimphu and Gelephu.
"This is my firstborn, whom I delivered here and everything went well. Otherwise, travelling to Thimphu and Gelephu hospitals is physically and financially taxing," said Dema Lham, a resident from Dagapela in Dagana.
Currently, there are only 15 gynaecologists in the country. Therefore, a gynaecologist in Damphu hospital is catering to Tsirang and Dagana through a cluster approach strategy.
It is an approach initiated by the health ministry to address the disparity in healthcare services across the country.
A paediatrician is also expected to join the hospital early next year. With this, maternal and childcare services in Tsirang are expected to improve further in the future.
The hospital has been providing other surgical services since the arrival of a Surgeon in June this year.
Pema Tshewang, Tsirang
Edited by Pema Lhaden