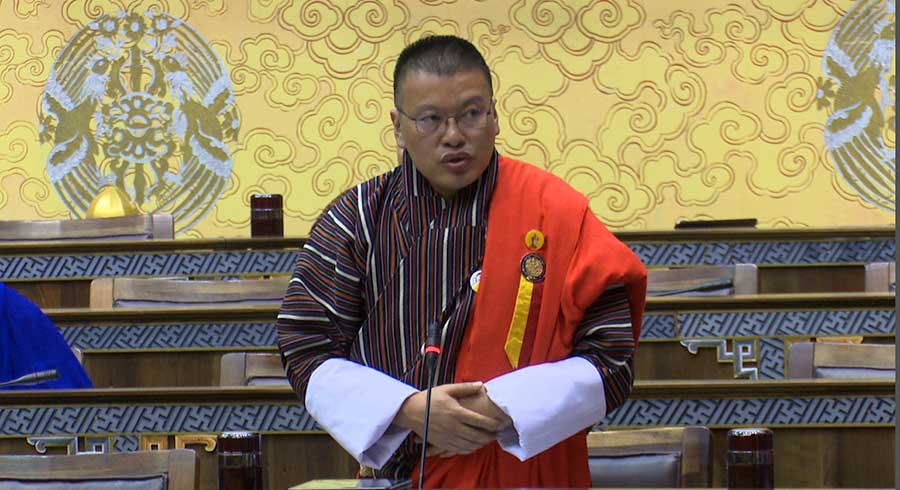 The labour ministry is planning to resume sending Bhutanese to teach English in Thailand which was stopped due to the COVID situation. And striving to give opportunities to PGDE graduates in the country, the labour minister said they will be prioritised whenever there is a requirement for contract teachers.
The Member of Parliament from Khamaed Lunana said many opportunities for national contract teachers are mostly provided to fresh graduates. In doing so, self-funding PGDE students especially those taking dzongkhag courses are left out. MP Yeshey Dem asked the labour minister what the plans of the ministry to address this are.
"The RCSC and ministry have clearly said the opportunities will be given to students who have experience in teaching. But even so, they do not get such opportunities. There are around 30 students who are self-funded but looking at the situation there are so many unemployed PGDE students and moreover, Dzongkha PDGE graduates have very limited opportunities."
However, the labour minister said the education ministry has given more opportunities to PGDE graduates, so far. PGDE graduates unlike general graduates are also shortlisted without having to do an interview during the recruitment. Moreover, the minister said PGDE graduates will be prioritised for deployment to Thailand as English teachers once the talk gets through.
"In between 2013 to 2019, almost 200 Bhutanese went to Thailand as an English teacher and most of the people that went there was a PGDE graduate. These days, due to COVID, we couldn't send our people. But we are talking to the Thai government to resume this programme," said Labour Minister Karma Dorji.
The ministry is also planning to send PGDE graduates to teach English in Dratshang Lhentshog. The Dratshang Lhentshog Secretariat has requested 18 English teachers recently.
Samten Dolkar
Edited by Sonam