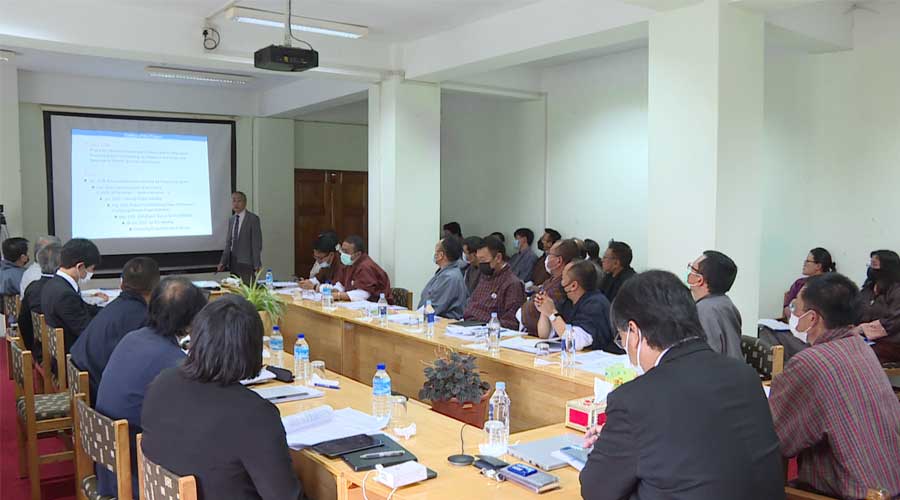 Efforts are underway to make the country's weather forecast and early warning systems more accurate and efficient. The National Center for Hydrology and Meteorology (NCHM) is carrying out a project in collaboration with the Department of Disaster Management and JICA. The second phase of the project is currently underway. And as part of this, the first joint coordination committee meeting was held in Thimphu today.
The phase two project will utilize the results from the first project along with additional technology for a better outcome.
The Thimchhu and Pachhu river basins will be studied under this phase of the project. The two areas were selected due to more settlements that are vulnerable to flood.
Some of the activities under flood hazard assessment include developing early warning systems at the project sites and developing guidelines for the early warning systems.
"The main important thing is to establish the threshold for the water level. On what level should we warn the community to evacuate for which we have to do modelling and mapping which is an important activity," said Tayba Buddha Tamang, the Project Manager of the Technical Cooperation Projects (TCP) JICA Project Phase 2.
Furthermore, the project will also work on the accuracy of the weather forecast through various activities such as the use of satellite data and the installation of a weather forecasting and broadcasting studio.
According to the Project Manager, it is very difficult to predict accurate or reliable weather forecasts in the country because of being mountainous. "So, the best way to improve is to have a very good observation network and upper air observation such as sounding and weather radars," he added.
The project was initiated in 2020 and is expected to be completed by 2024.
The first phase of the project was conducted at the Chamkharchhu and Mangdechhu, where various satellite-based observation and monitoring systems were made and early warning systems also installed. It was carried out from 2013 to 2016.
Kelzang Choden
Edited by Yeshi Gyaltshen