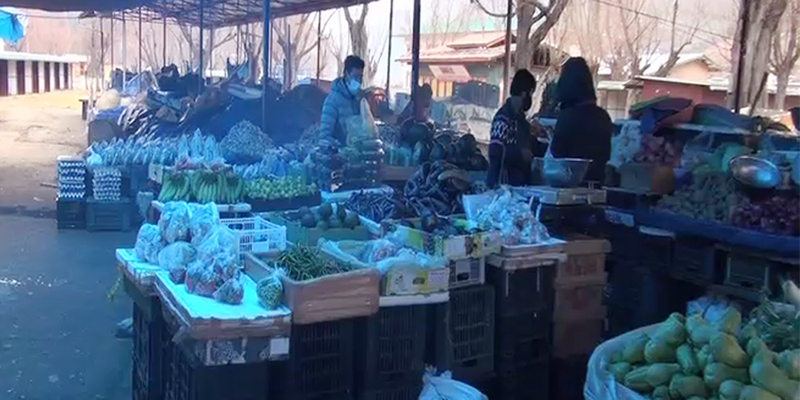 The vegetable vendors at the Paro Tshongdu vegetable market are allowed to open their stalls this lockdown with all the protocols in place. The Dzongkhag COVID-19 Task Force decided after vendors requested them. The vendors said the decision has helped vegetables from rotting and going to waste. 
The 80 vendors take turns to come to the market. They use the Druk Trace app, face masks and maintain physical distance. And every three days, the vendors undergo the mandatory COVID test.
The Police and DeSuups monitor the health protocols at the market.
"As usual we had gathered all stock to sell on the Sunday market and then the government suddenly announced a lockdown on Sunday morning. We were worried that all our vegetables would rot. So, we appraised the Dzongkhag Task Force team and we were allowed to open on an alternative basis for which we are grateful," said Pema Dorji, a vendor.
"We are equally scared of the virus but we have to sell or clear out the stocks at the earliest. We also have to make payment," said Yeshi Lhamo, another vendor.
"We are grateful. Otherwise, all of our stock would rot. A vendor each here has a stock worth Nu 70,000 to 100,000," said Changlo.
And it is convenient for the buyers too.
"I feel this is more convenient because some shops which are allowed to open in our area don't have required vegetables," said Singay Dorji, a resident.
"We have options to choose vegetables this time. Last year only one shop was open, and they charged us much higher than the normal price. They didn't even have quality products but we had no other options than to buy from them," said Pemba Tshering.
Currently, Paro is under lockdown and has been identified as a yellow zone. The movement is restricted.
Namgay Wangchuk, Paro