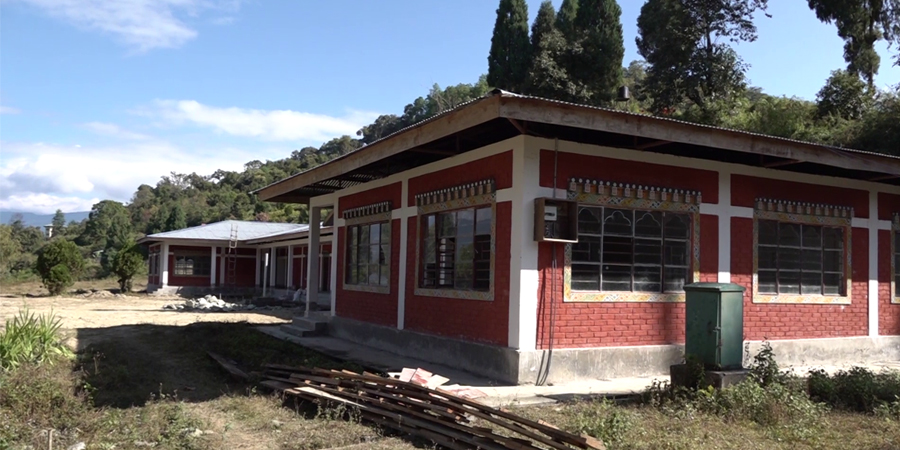 The Education Ministry is working to open a third government high school in Zhemgang. The ministry has bought a private school that was shut down for many years and is currently refurbishing it. The school is expected to open from this academic session. The news has not only delighted parents but also shopkeepers in the locality who are hoping it will boost their business.
The school is located at Tama which is about 50 kilometres from Zhemgang town. The government is renovating the school at a cost of over Nu 11 M. The government bought the private school in 2018 at a cost of over Nu 64 M. The school remained closed since 2012.
According to an official, the new school will cater to about half of class XI and XII students from Zhemgang Central School, which is the only high school in upper Zhemgang. The school will also have hostel facilities.
The other high school, Sonamthang Central School, is located in Panbang which is a high-risk zone.
Meanwhile, the people of Tama especially those running businesses are delighted.
"I am very excited since the old school here is getting renovated. When the school was running before, we used to sell vegetables and other groceries," said Pema Choden.
"Before the pandemic, a few travellers would come and eat or buy from our shops but now we have had no business at all. We have not even been able to repay our loans. But we are hopeful the school reopening will help revive our businesses," said Gyem Lham.
"Reopening of this school will help revive our businesses that the pandemic had adversely affected," said Lengkong.
At the moment, about 60 per cent of the renovation works are complete. The school is expected to be ready by end of March. Once complete, it will accommodate about 500 students.
Pema Samdrup, Zhemgang