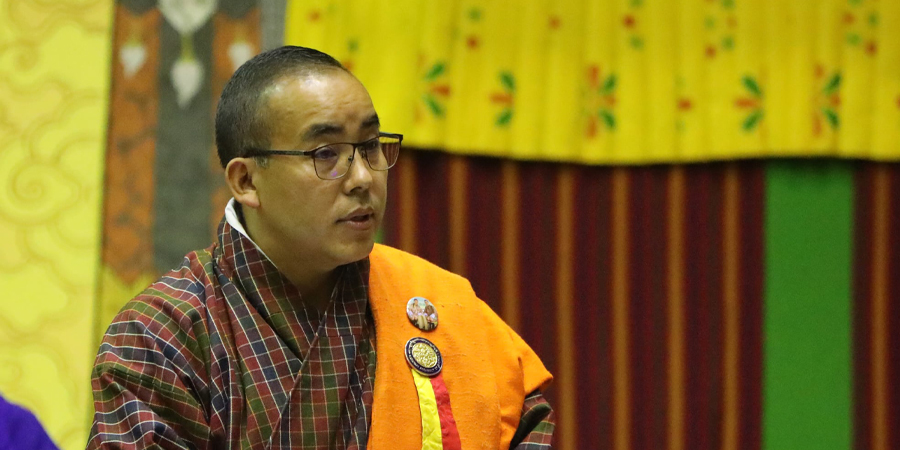 One of the reasons for divorce and family problems is when couples are forced to live apart because of their work. This is common among teachers since the number of teachers is the highest in civil service. The Jomotshangkha-Martshala MP asked the Education Minister about the measures formulated to resolve the teacher transfer issues during the question hour today. The minister said the education ministry facilitates transfer proposals in accordance with the Transfer and Placement Guideline 2020.  
The MP of Jomotshangkha-Martshala Constituency said teacher transfer concerns have affected the quality of education in the country.
"Because of this issue, we see problems in the community and family. For instance, we see challenges such as family misunderstandings and increasing divorce cases. Moreover, when a person doesn't get a placement in the place of his/her choice, there is a drop in work productivity. And if he/she is a teacher, then the effect is double because it affects the quality of education," said Norbu Wangzom, the Jomotshangkha-Martshala MP.
Education Minister Jai Bir Rai said while the ministry has been able to facilitate many transfer proposals on marital grounds, most cases had to be rejected.
"In 2020, on the marital ground, we received 104 cases. And upon the review by the ministry's human resource division, from 104, we were able to approve transfer requests to 58 of them. Similarly, in 2021, from 153, we were able to approve 99 requests. That's why, while we have been trying our best, most of the time we end up getting cases where they haven't completed their three-year service," said Lyonpo.
Lyonpo said the Transfer and Placement Guideline 2020 will resolve teacher transfer concerns. The RCSC approved the guideline last year. As per the guideline, transfer proposals are facilitated based on vacancies in the respective subjects in the opted places, marital consideration with seniority in the service and rural postings and those completing three years of service from the date of initial appointment among others.
As per the Annual Education Statistics 2021, there are over 10,000 teachers in the country today.
Sonam Pem/Tshering Zam
Edited by Sonam