Need to professionalize domestic helpers, finds RIGSS research
Oct 10, 2021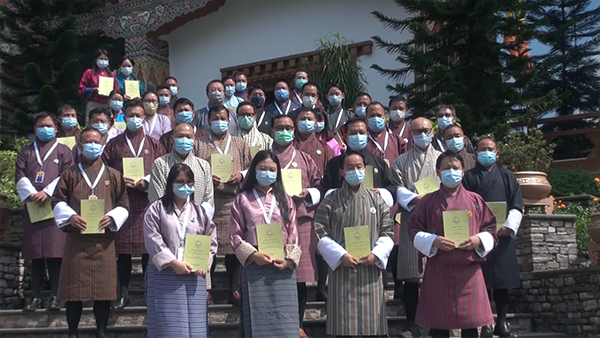 Nearly 70 per cent of the youths are interested to work as professional domestic helpers in the country. This is as per the finding from a research paper titled "Professionalising Domestic Help." The Royal Institute for Governance and Strategic Studies (RIGSS) in Phuentshogling launched the research paper today. It is to mark the 8th anniversary of its establishment.
More than 1000 unemployed youth and RIGSS alumni were surveyed. Most of the youth showed interest to work as professional domestic helpers.
Relevant studies and research from other countries show that lack of domestic help is one of the factors that discourage families from having more than two children.
The finding from RIGSS research paper suggests that professionalizing domestic help could be one of the solutions to solve the declining fertility rate in the country and unemployment issues.
"Our research was inspired by His Majesty's concern over the growing issue of unemployment, specifically the youth unemployment in the country. The report will be published in the public domain and this merits special attention from the relevant stakeholders given its prospects of solving multiple problems of the declining fertility rate, unemployment and also illegal employment of foreign domestic workers in the country," said Yeshey Ohm Dhendup, Assistant Research Officer at RIGSS.
"The research findings showed that there is considerable demand and supply of professional domestic helpers in the country- in terms of those who are willing to provide services and those who require them, so long as there are proper policies and procedures in place to create a conducive environment for such ventures to flourish in the country. The research also found out that certain labour market inefficiencies needed to be corrected as we move forward in this formalization process," said Lilly Yangchen, Assistant Research Officer at RIGSS.
As per the research paper, people should be trained before becoming professional domestic helpers.
Sonam Penjor, Phuentshogling
Edited by Sonam Pem