New BCCI President hopes to help small businesses affected by the pandemic
Aug 27, 2021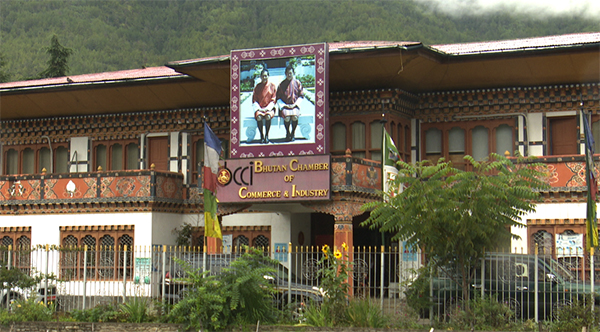 The Bhutan Chamber of Commerce and Industry (BCCI) elected its new president today. Tandin Wangchuk, the former vice president and a businessman will serve as the new president for the next five years. The president hopes to assist businesses affected by the pandemic and rebuild the trust between businesses and the BCCI.
Two vice presidents were also elected today.        
But the election was not without some controversy. It was supposed to happen yesterday. However, it got postponed by a day when the candidates rejected postal ballots sent in by the three representatives from Phuentshogling and Samtse.
The candidates rejected the postal ballots citing an earlier e-mail informing them that only EVM votes will be counted. They also said accepting the postal ballots at the last minute would compromise the election procedures.
According to the BCCI secretary-general, the postal ballots were cancelled, and EVM voting was arranged in Samtse so that the three votes could be counted.
The election was held along with the BCCI's 33rd annual general meeting. The president laid out his plans to help small businesses.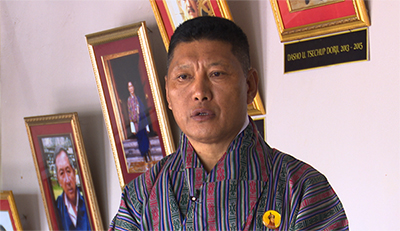 "I pledge to make a one-stop-shop where all services are available in one place. If businesses come up with a proposal, our identified focal persons will receive the proposals. We have a research and planning division here. They will review and proposals and do what is necessary to complete the proposal. And the one-stop-shop will take it to the government to get the clearances, loans and certificates," said Tandin Wangchuk, the new president.
The president also said the BCCI needs a new Act to govern its works.
"It is quite inconvenient to work here. We have a Royal Charter from His Majesty the Fourth King, but now we need new regulations since most business people complain about the lack of regulations. This is what we have learnt, and for three governments now, our past presidents have been talking about it," added the new president.
31 member representatives from 20 districts and ten sector associations voted in today's elections. Established in 1980, the BCCI is the apex body of the private sector in the country.
Sherub Dorji