Government committed to provide support to bring major reforms in the Drayang setup
Aug 18, 2021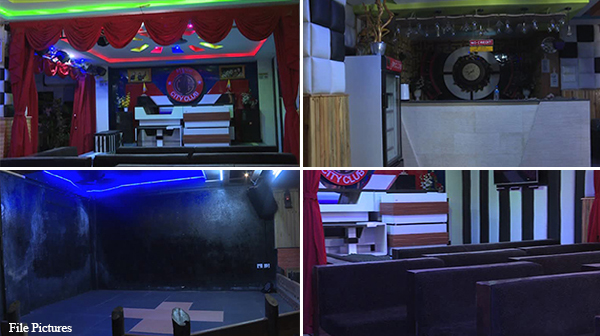 The government says it does not want to close the Drayangs but professionalise it. It has remained firm on its stance to prohibit request systems in such entertainment centres. While the Drayang Association says the request system is how Drayangs make money, the government has committed to providing support to bring major reforms in the Drayang setup.
The government is adamant that if Drayangs in the country want to reopen, they need to fulfil the technical requirements and do away with the song and dance request system. This was decided in a cabinet meeting last month.
Some of the technical requirements as stated in the Rules on Places of Entertainment 2018 are separate entry and exit doors, separate changing rooms and toilets for males and females, and the need for a smoking room. A separate childcare room for employees' children is also required, while the government has also called for different waiters to cater to customers.
Meanwhile, the Druk Drayang Association says it needs a clear way forward from the government. According to the President of the Druk Drayang Association, Kelzang Phuntsho, there has been nothing from the government so far. "We wrote that we are bogged down by paying rents. But we haven't got anything telling us to do this or that despite seeing numerous reports on media outlets. We haven't got any official communication from the government," he said.
According to the Prime Minister's Office, the economic affairs ministry's implementation plan to reopen Drayangs is awaiting final endorsement.
The July cabinet meeting also decided to support Drayangs with soft loans through the National CSI Development Bank to help meet the technical requirements. In addition, support for those who want to close their Drayangs and venture into other businesses was also approved.
"No one has got the loan yet, and it is not easy to get loans. We don't need collateral. The Drayang license and the space are enough. We also need a strong guarantor; it should either be a civil servant or someone with good financial backing. We are hoping the government be the guarantor for the loans," the President of the Druk Drayang Association added.
However, the PMO says the CSI bank received 56 loan applications, of which 34, consisting mostly of entertainment centres, have been approved and will be disbursed on August 20.
Against the backdrop of COVID-19 prevention strategies, all entertainment centres, including Drayangs, were closed in March last year.
Sherub Dorji
Edited by Sonam