Turning slopes into arable fields, Goshing in Zhemgang
Mar 31, 2020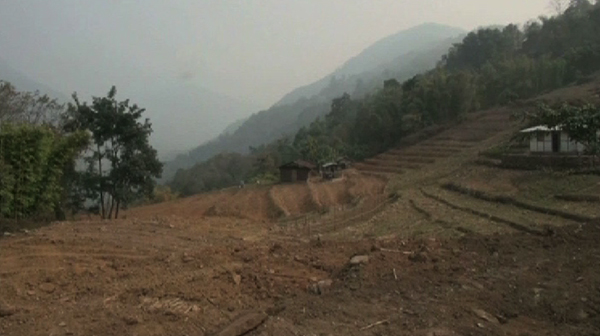 Farmers of Lamthang in Goshing Gewog of Zhemgang now have increased arable land. A sustainable land management intervention is turning their lands on slopes into agriculturally viable fields.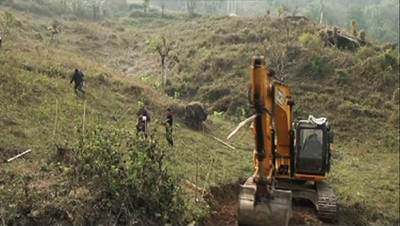 Hilly drylands in the village, which have been left fallow, are slowly turning into terraced fields. The government-funded project will cover around 30 acres of such lands in Lamthang.
Farmers said the land management practice will enable farm mechanization and contribute to achieving food self-sufficiency in the community.
Zangpo, the Tshogpa of Lamthang chiwog said farming activities was impossible in the past due to their hilly lands and the government's intervention will help them, "it has been made into terraces and we are planning to grow almost all the vegetables and crops that can be cultivated here."
Agriculture experts say bench terracing will also help improve soil fertility as the terraces prevent rain from washing away topsoil.
"In upper Lamthang as well, the topography is similar to here. So, as planned, we will cover the area phase-wise next year. It is in line with the agriculture sector's plan," the Tshogpa added.
Similar sustainable land management projects are also under implementation in Bardo and Shingkhar Gewogs of Zhemgang. The Global Environment Facility and the Least Developed Countries Fund are financing the projects.
Pema Samdrup