#COVID19PhysicalDistancing- JDWNRH urges people to make appointment to visit the hospital
Mar 25, 2020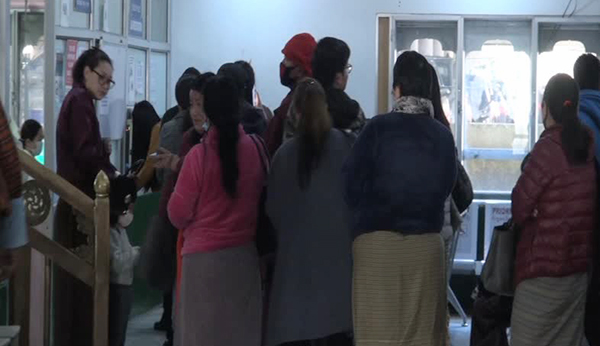 In the wake of COVID-19, the Jigme Dorji Wangchuck National Referral Hospital (JDWNRH) urges people to make appointments with doctors to avoid crowding in the hospital. Despite government and health official's effort to curtail the spread of COVID-19, people are seen crowding and standing in queues and ignoring physical distancing as advised.
This morning, the Blood Sample Collection and Out Patient Department (OPD) in the hospital are filled with people in queues waiting for their turn. People standing in close proximity, according to the hospital, increase the chances of catching the virus or passing it to someone else.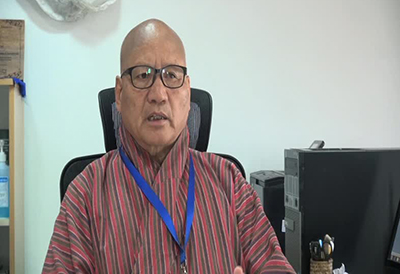 "Because of the importance of social distancing, we would like to request the people not to crowd in the OPD and other parts of the hospital. Because the risk of getting infected when you are in the crowd is much more. We would also like the public to maintain a distance of more than a meter from each person," said Gosar Pemba, the Medical Superintendent at the JDWNRH.
It has been over two years after the JDWNRH started with the appointment system to make an appointment with the doctors but people are still reluctant to make use of the system.
Hospital management said that during the pandemic like COVID-19, making an appointment before visiting the hospital can avoid gathering.
"It is through this appointment system, we would be able to prevent overcrowding in the hospital. When we have an appointment, a patient will come at 9 am and the second patient will be coming at 9:15 am. So we would like to encourage to make appointments from now onwards," he added.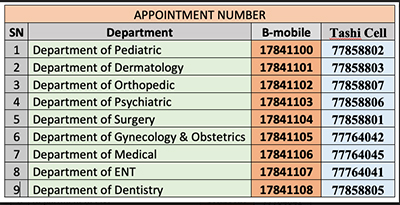 All the departments in Hospital will be available for appointment from 10 in the morning till 3 in the evening during weekdays. On Saturdays, the appointment will be open till 1 pm.
He also urges people not to bring raw food for inpatients as it can be a source of many infectious diseases.
Sangay Chezom