Japanese Crown Prince and family in the country
sangay chezom, Paro

Aug 17, 2019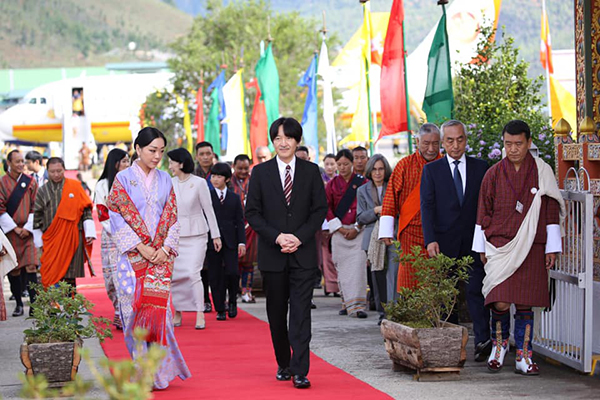 Their Imperial Highnesses the Crown Prince and Princess Akishino of Japan have arrived in Bhutan on a 10-day private visit, along with their son, His Imperial Highness Prince Hisahito.
The Imperial Family were received by Their Royal Highnesses Princess Sonam Dechan Wangchuck, Princess Dechen Yangzom Wangchuck, and Princess Eeuphelma Choden Wangchuck at the Paro Airport.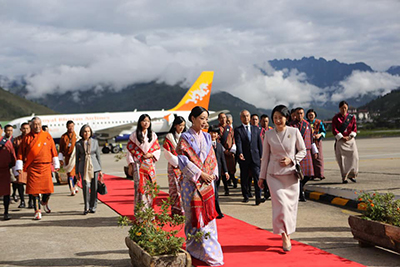 The Imperial Family will receive an Audience with His Majesty The King during the visit, which also includes visits to monasteries and places of cultural importance in Bhutan.
Their Imperial Highnesses' visit is the fourth visit to Bhutan by the member of the Japanese Imperial Family after Princess Mako's visit in 2017. The first and second Imperial visits were made by Emperor Naruhito in March 1987, and Their Imperial Highnesses Crown Prince Akishino and Crown Princess Kiko Akishino in March 1997.