Digitisation of banking services
Sonam Pem, Thimphu

Aug 16, 2019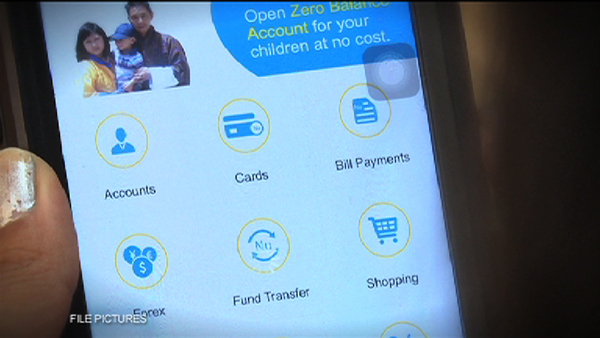 With the volume of electronic money transactions expanding over the years, the drive for digitization in the banking sectors has seen tremendous growth in the country.
The Royal Monetary Authority (RMA) started the initiative of digitisation in the banking sector with the implementation of the Check Truncation System in 2007, that facilitates digital interbank cheque settlements. The whole digitization drive is inspired by His Majesty The King's vision to leverage technology.
With the central bank initiating National Electronic Clearing System, it has processed 65 thousand transactions amounting to Nu 6.5bn from 41 user institutions as of June this year. Since its inception, it has helped reduce the usage of paper such as cheques. The system transfers loans, salary, dividend and other associated payments to bank accounts.
The National Electronic Funds Transfer system has been gaining popularity over the years. The system allows an account holder of a bank to electronically transfer funds to another account holder with any other participating bank.
Likewise, mobile banking has gained momentum in the country with its introduction in 2015. According to the figures from RMA, there are over one hundred thousand users with more than forty million transactions amounting to Nu 70bn.
"Now people are quite comfortable banking through mobile. Initially people thought that maybe it was not secure enough to do banking transactions because banking is all about money and then people had that kind of reservations when they want to adopt something new because of maybe trust and security which is quite good because based on the adaptation of technology by the people, we are saying that maybe we can bring some more additional services in the mobile devices where people can easily sit at home, relax and do their banking by not having to visit the branch offices. And that way it is also helping the bank because we don't have to really deploy more people to meet the requirements of the people visiting physically the branch offices and it's a win-win situation," said Dorji Kadin, Chief Executive Officer, Bank of Bhutan.
In addition, the introduction of Bhutan Financial Switch in 2011 made interoperability possible.  This means a client of one bank can use the ATM of other banks. Since its implementation, it has made transactions amounting to Nu 24.7bn.
The adoption of Bhutan Immediate Payment Service has also been successful due to its interoperability between the banks and mobile network operators. Basic services such as fund transfer, utility bills payment, loan repayment and apply for cards among others are made available. Since its inception, a total of 1.2 million transactions amounting to Nu 10.5bn was processed.
And taking interoperability into another level, international payment gateway was launched last month allowing Bhutanese to receive fund transfers from third countries.  RMA's Governor Dasho Penjore said the inter-connectivity of Bhutan Financial Switch and National Financial Switch of India would complete the cycle of interoperability within the region.  Under this project, the Governor said, RuPay cards issued by commercial banks both in India and Bhutan could be used in ATMs and Point of Sale terminals of both the countries which are expected to ease travellers. The card would be launched by the Indian Prime Minister Narendra Modi during his visit to Bhutan scheduled tomorrow.
Meanwhile, the electronic Public Expenditure Management System (e-PEMS) recorded transactions over 15 thousand amounting to Nu 3bn since its launch last month. Finance Ministry and the central bank launched e-PEMS and Global Interchange for Financial Transaction (GIFT) payment system to enhance public finance management and promote cashless payments.