Taklai bridge benefits people of Umling and Taraythang
Karma Wangdi, Gelegphu

Aug 8, 2019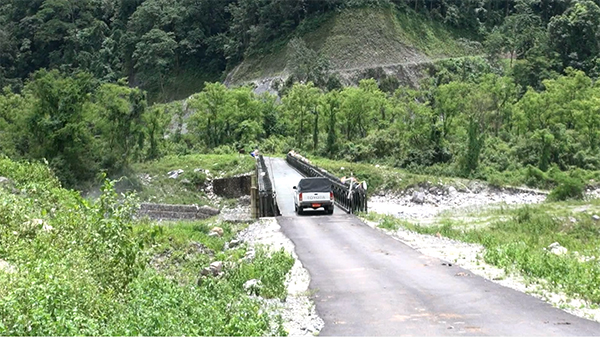 The people of Umling and Taraythang in Sarpang say their lives have improved for better with the opening of the Taklai Bridge to the traffic in March this year.
Earlier, in absence of a motorable bridge over Taklai River, the two gewogs used to remain cut-off from the rest of the dzongkhag during monsoon season.
But now with the 400-feet long motorable bailey bridge, it has become easier for the people to market their farm produce to Gelegphu.
" In the past, people had to carry their ginger and areca nut on their back and travel on foot to Chhuzergang. But from this year, the bridge has benefitted the two gewogs' people," the Umling Gup Ugyen Norbu said.
"Earlier, it was difficult to take our farm produce to market. The bridge has made us possible to easily take our farm produce to Gelegphu market," Chimmi from Umling said.
The bridge has been constructed at cost of Nu 50 M.