Bad road between Trailing and automobile workshop in Monggar irks commuters
Sonam Tshering, Monggar

Jun 14, 2019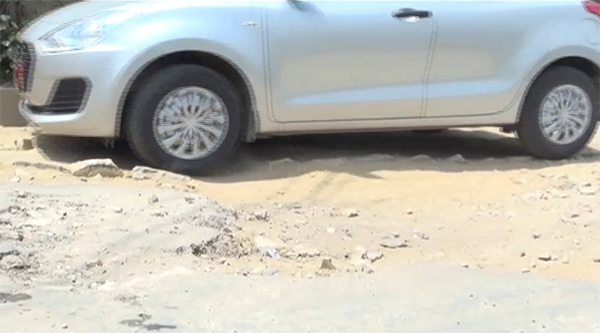 The road between Trailing and automobile workshop area in Monggar is in poor condition. A few metres of the road is riddled with potholes and uneven surface. People residing near the workshop area say it has been more than three years without any major maintenance works carried out. 
The road condition worsens during monsoon. The road users say it is in dire need of maintenance.
"The road was earlier blacktopped and was in good condition. But nowadays, it has developed many potholes and causes inconvenience to the commuters," Sangay from Trailing, said.
"Many small and heavy vehicles travel to the workshop using this road. With the poor condition, it has become difficult for small cars to use the road. We would be thankful if the Dzongkhag could carry out the maintenance works at the earliest," Yeshi Tenzin,  also from Trailing, said.
The area falls within the premise of the Dzongkhag Municipality. The dzongkhag constructed side drains along the road last year, however, road maintenance was not included in the work package.
The District Engineer Sonam Tashi says that dzongkhag is currently working on a local area plan for Monggar town, which will be ready by next month. He added that dzongkhag has to wait for the local area plan to come through.
The road also connects to a few villages under Monggar Gewog.