Suspected stem borer affecting maize in Trashigang
Tshering Zam, Trashigang

Jun 12, 2019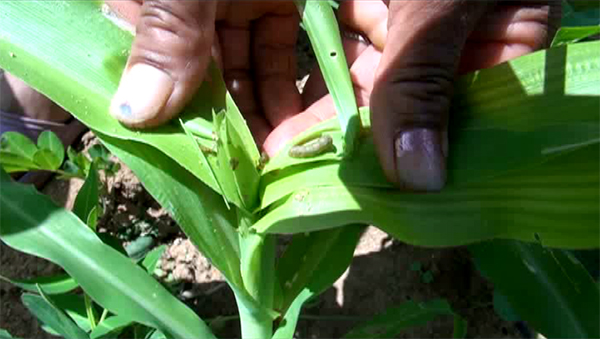 An insect pest suspected to be stem borer affected about eight to nine acres of maize belonging to about 26 households in Kharza_Leyphu chiwog of Yangnyer Gewog in Trashigang.
Agricultural officials are spraying pesticides to control the pests from spreading further.
Stem borer is an insect pest that usually affects maize, which produces pinholes on leaves initially. Agricultural officials said stem borer occurs usually after a hot sunny day followed by sudden rain. Since maize is a staple food grains in the locality, the affected farmers are in despair not knowing what to do.
"All the maize plants were infested with worms and we never knew until we started weeding. This never happened before. The situation made us disheartened and we even discontinued weeding. We are wondering why this has happened. Agriculture officials said they would spray pesticides," Yangdon, from Yangnyer Gewog, said.
Maize plants were affected since a month ago but the gewog agriculture received complains only last weekend. And immediately, officials sprayed pesticides to control the infections. For now, maize belonging to about two to three households were sprayed with pesticides and rests are expected to be sprayed soon.