Foot and Mouth disease spreads in Chhoekhor Gewog
Kipchu, Bumthang

Feb 13, 2019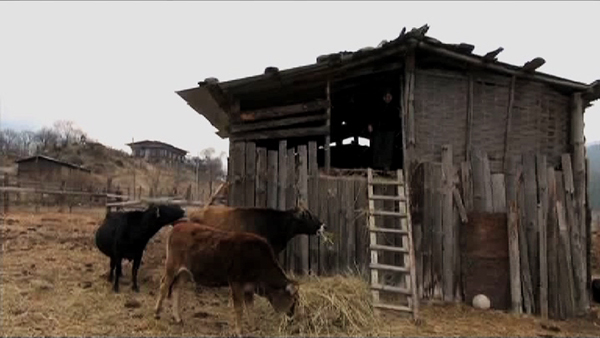 The Foot and Mouth (FMD) disease has now spread towards quite a number of villages of Chhoekhor Gewog in Bumthang. The disease reportedly affected cattle in Chummig Gewog first, about two months ago.
The disease is now spreading across villages of Pedtsheling_Tamzhing Chiwog and those around Jambay Lhakhang. Villagers even claim deaths of some of their calves due to the infection.
FMD is a viral disease that affects animals with cloven hooves such as cattle, pigs, sheep and goats. Infected cattle have blisters and erosion in and around the mouth, hooves and on teats, and excessively drools foamy saliva.
The symptoms among the cattle in Chamkhar and Wangdicholing villages, which caught the disease a few weeks ago, are still visible.
"At the moment, the grasses are dry. There are no green grasses to graze on. Due to the wounds in the mouths caused by the disease, it has become more difficult for our cows to forage. Some people lost their calves to the disease. These days, we have stopped milking our cows," Kezang Tenzin from Chhoekhor Gewog, said.
"It's been about three days since my cattle caught the disease. We have been using a solution of mustard oil, brown sugar and honey as recommended by the veterinarians. We also wash the wounds regularly. There is no medicine to cure the disease even at the Dzongkhag Veterinary Hospital," Dechen also from Chhoekhor Gewog, said.
The Dzongkhag Livestock Officer said the FMD affecting the cattle in Bumthang is a mild one. It could subside in a few weeks time. He added it's difficult to stop the disease from spreading since it is highly contagious and there are not many curative measures once infected with it.
The Dzongkhag Livestock Sector also conducted its yearly FMD prevention vaccination about five months ago.
Meanwhile, the National Sheep Breeding Farm and the Brown Swiss Cattle Farm, which are both located in Bumthang, have temporarily prohibited unauthorized vehicles and persons from entering their compounds. This is to reduce the risk of spreading the disease.